Every detail was perfect. When I showed up to the room where Sarah was getting ready, I was greeted by the KINDEST bridal party trying to get me to eat with them. Sarah was stunning, just as I thought she would be. I couldn't believe her gown from Monique Lhuillier; it's definitely one of the prettiest gowns I've seen in person. No one was fazed by the cold winds blowing outside. The day was exactly as it should be.
Sarah and Brandon chose to do a first look, which is always a special moment. When we met over coffee months ago to make wedding plans, Brandon joked that he thought a first look would be good so he could get all his tears out before the wedding. It's not what ended up happening. He sure did look at her with wonder and excitement, but it was Sarah who unexpectedly got emotional when they finally got to see each other. I've never been to a wedding before where so many tears were shed throughout the night by the couple, by the guests, and even by us. And their pup got to join in on the first look! I love that the whole family got to be there.
We're nearing the end of the 2018 season, and I'm so happy that it's ending with a wedding like this. It's exciting that we got to be the ones documenting such a beautiful wedding with two of the kindest people. We wish you all the happiness in the world, Sarah and Brandon!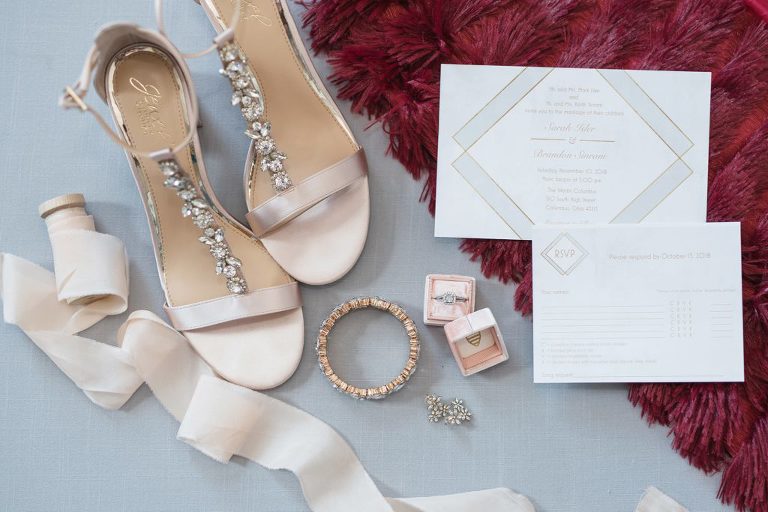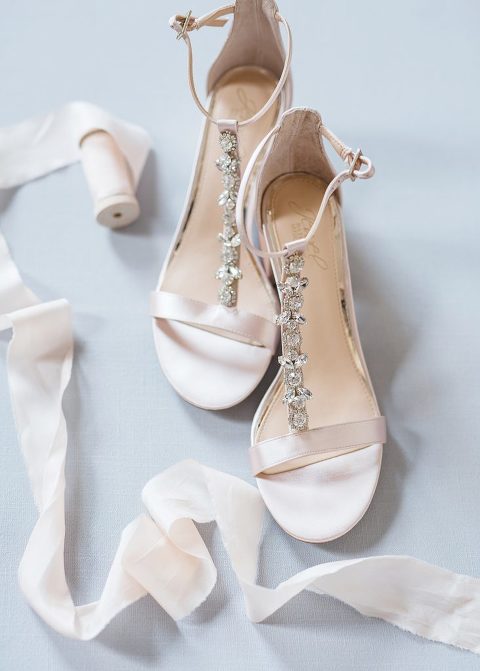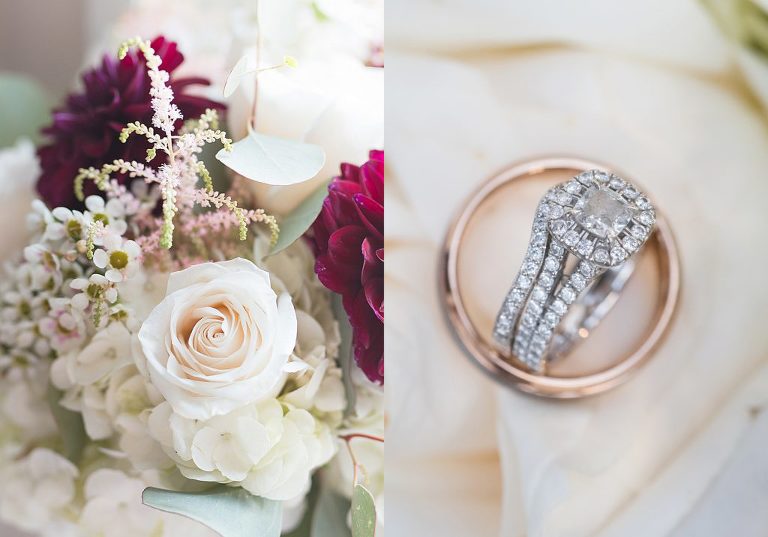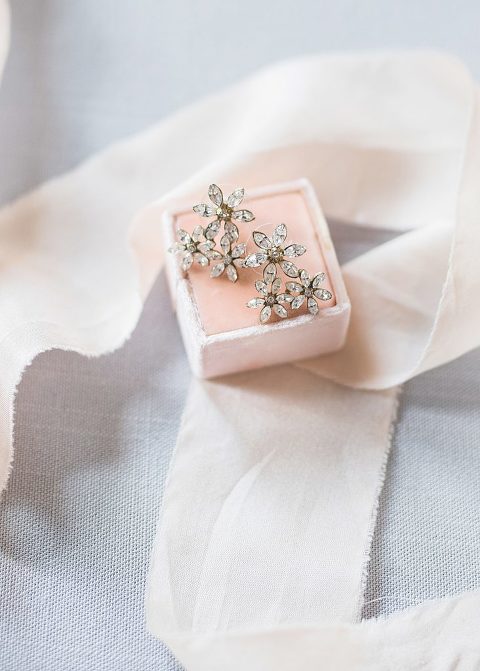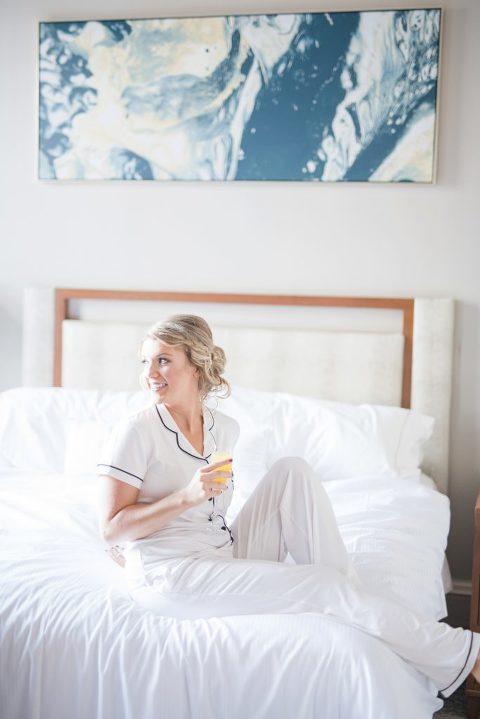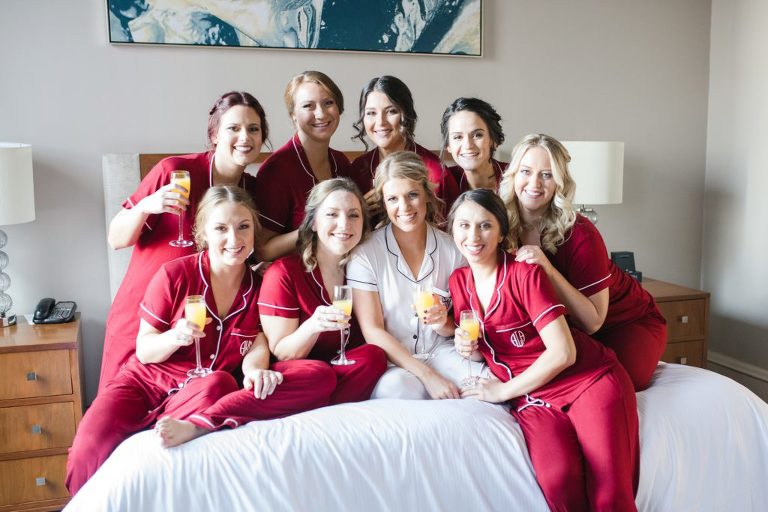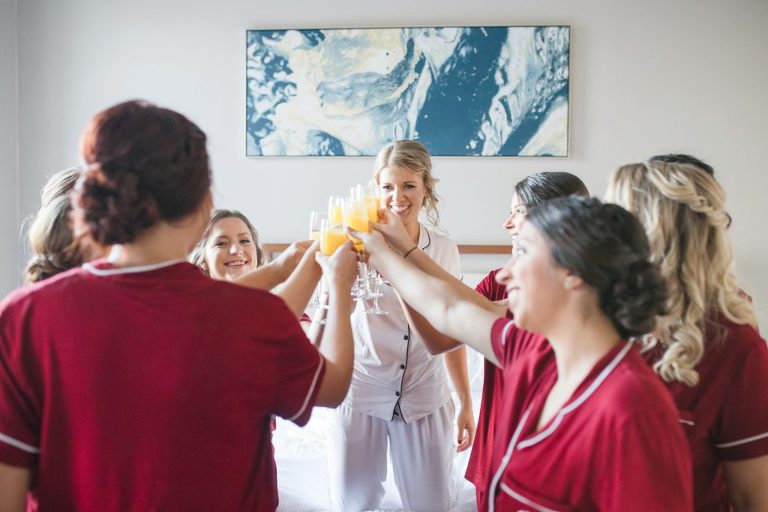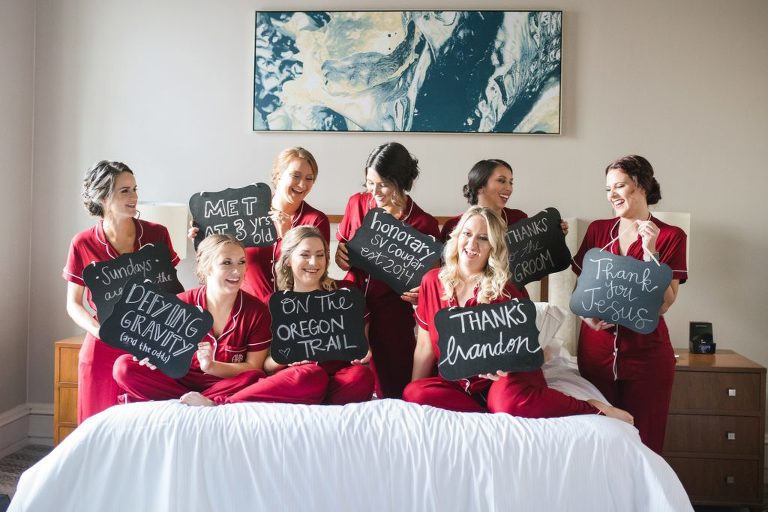 I love this idea! How each bridesmaid met the bride. These girls were so fun.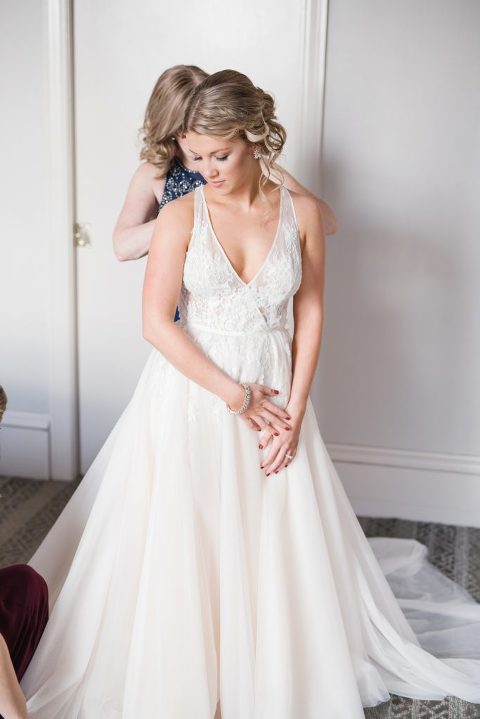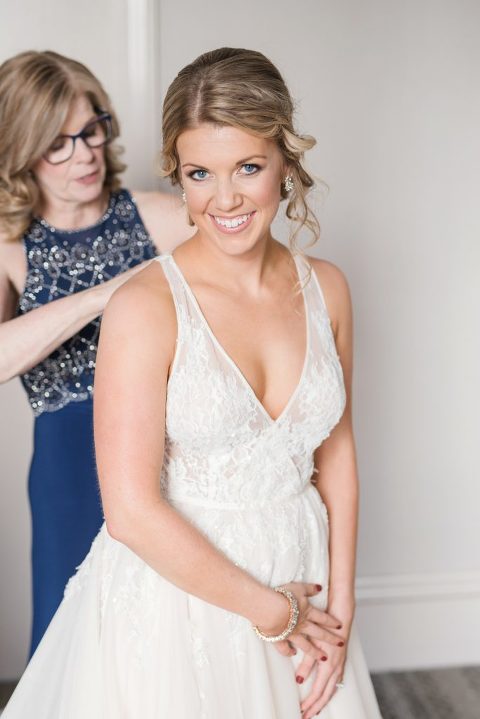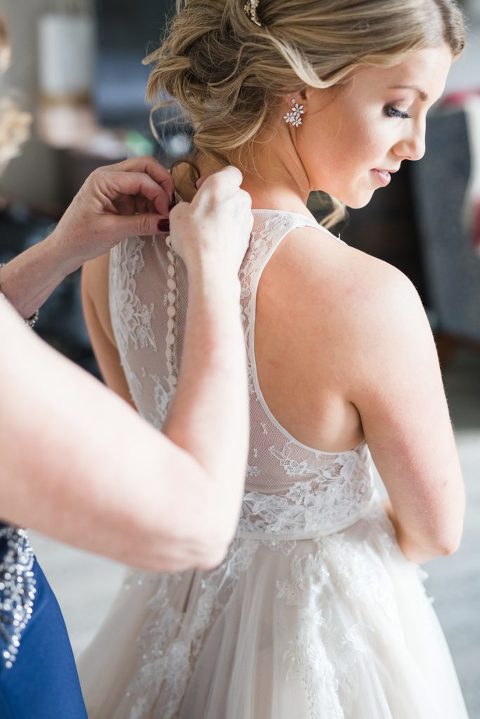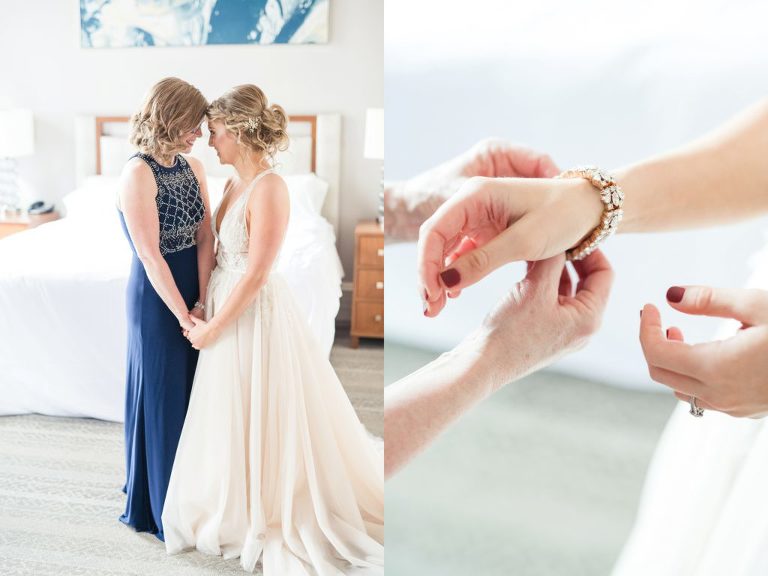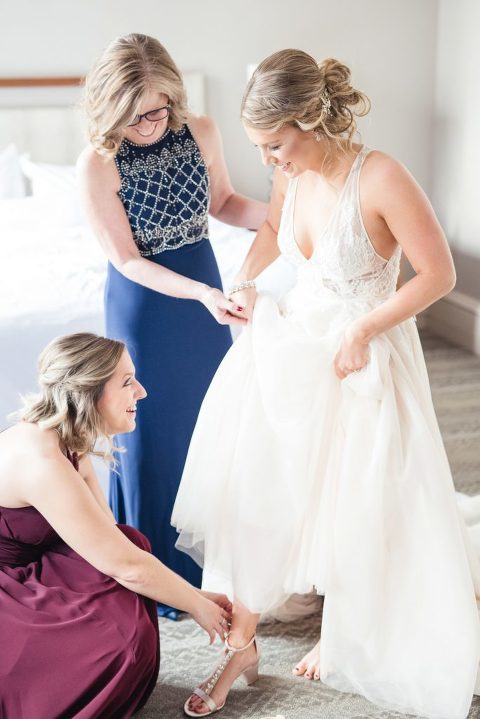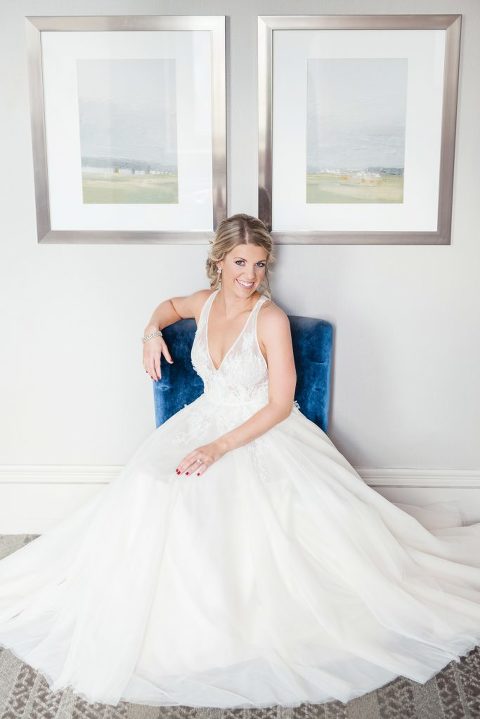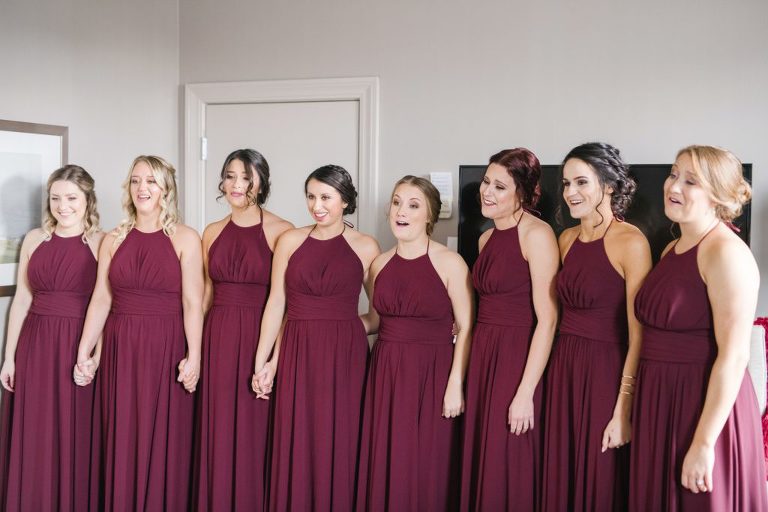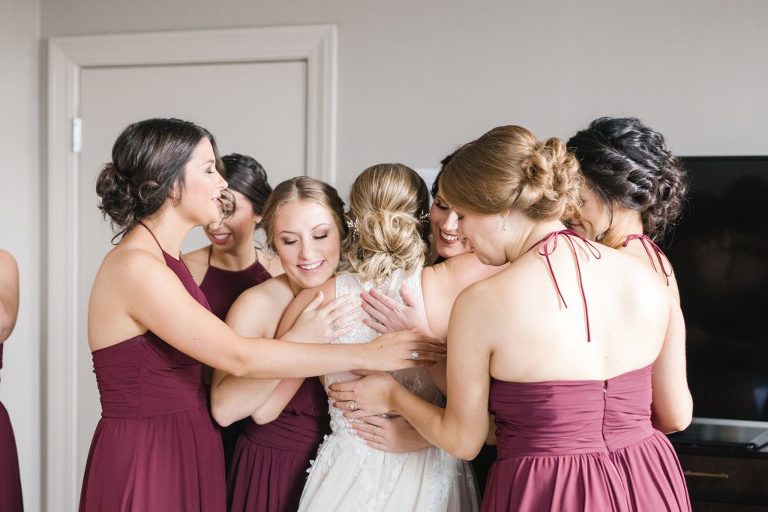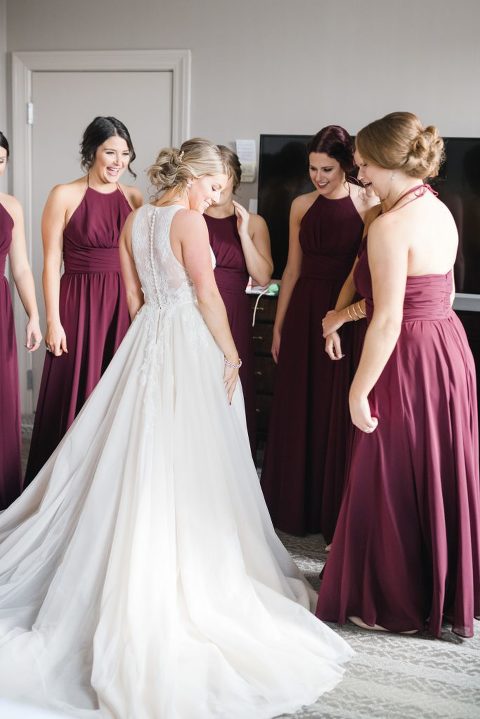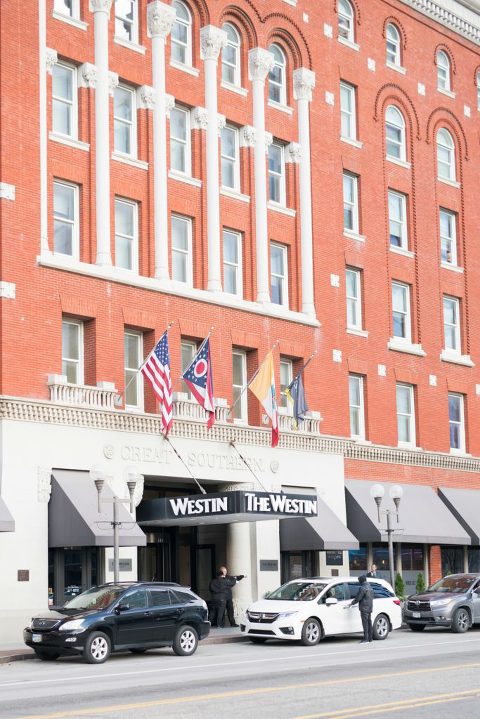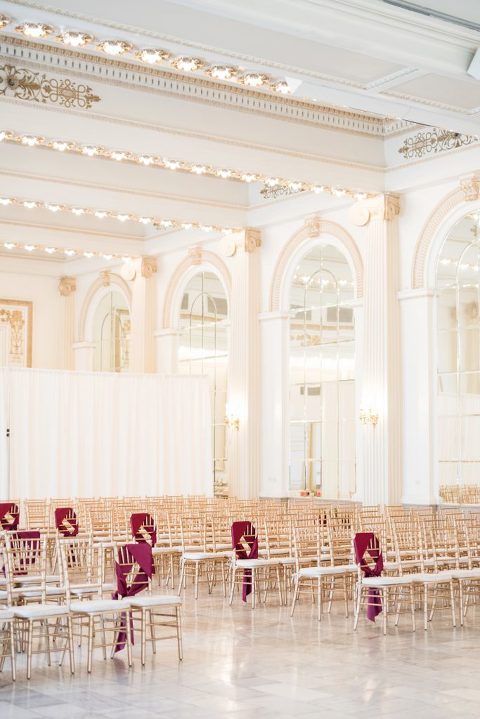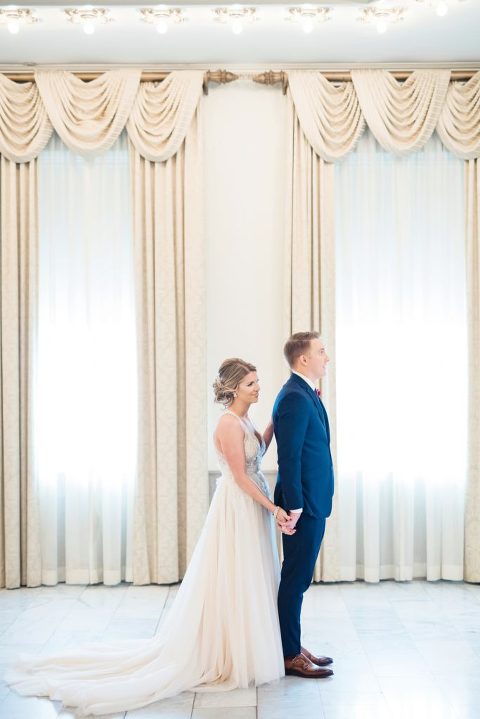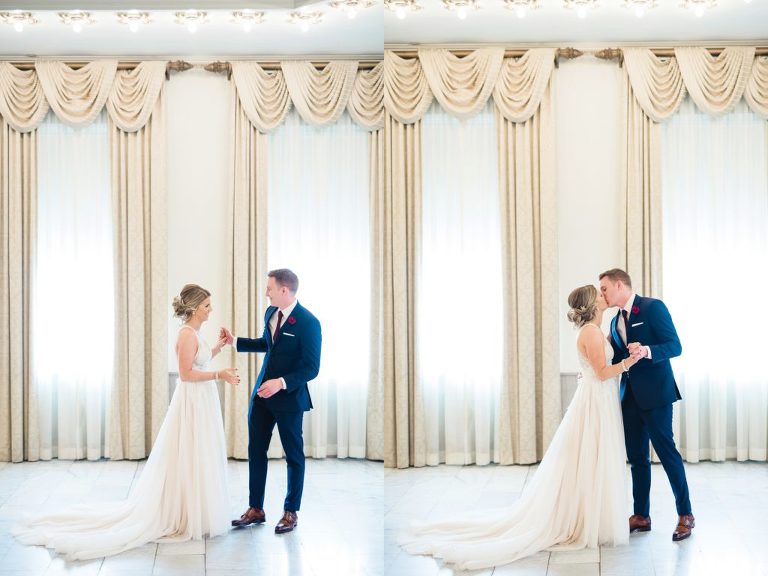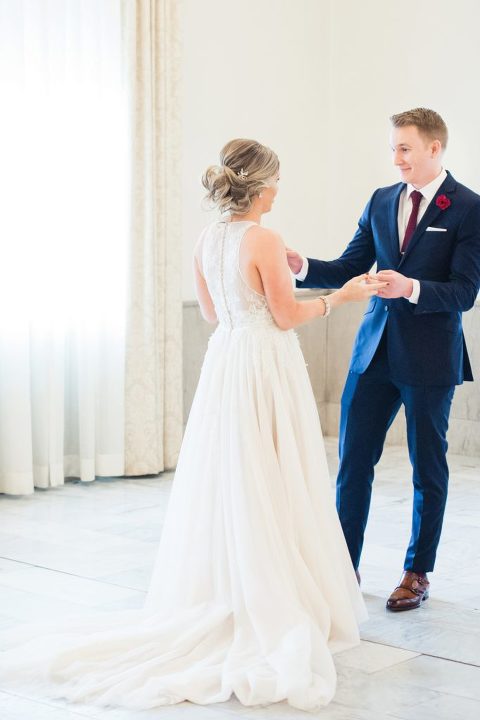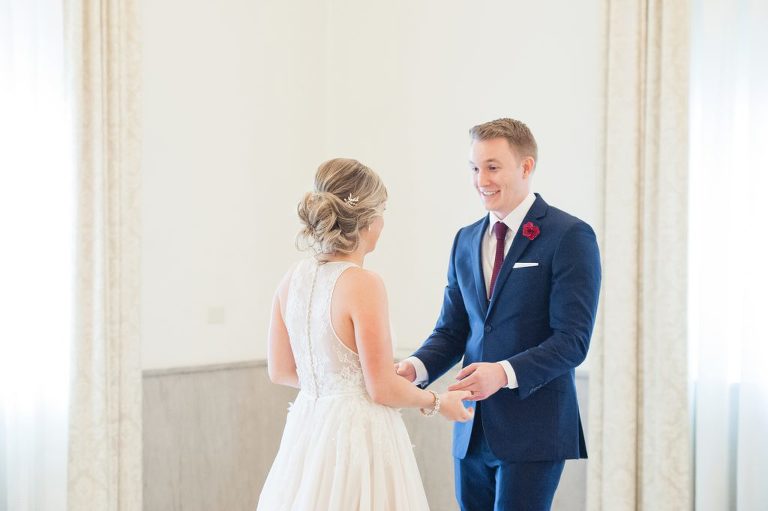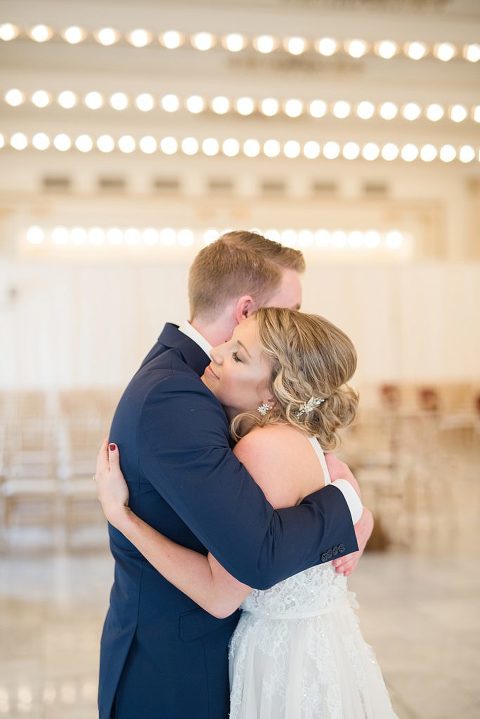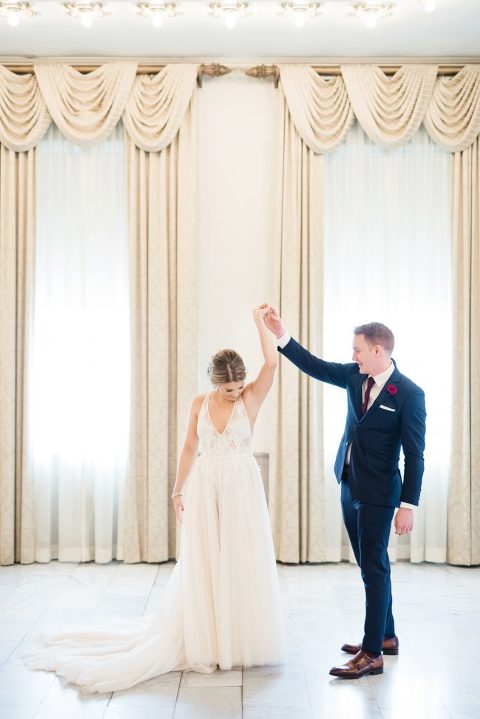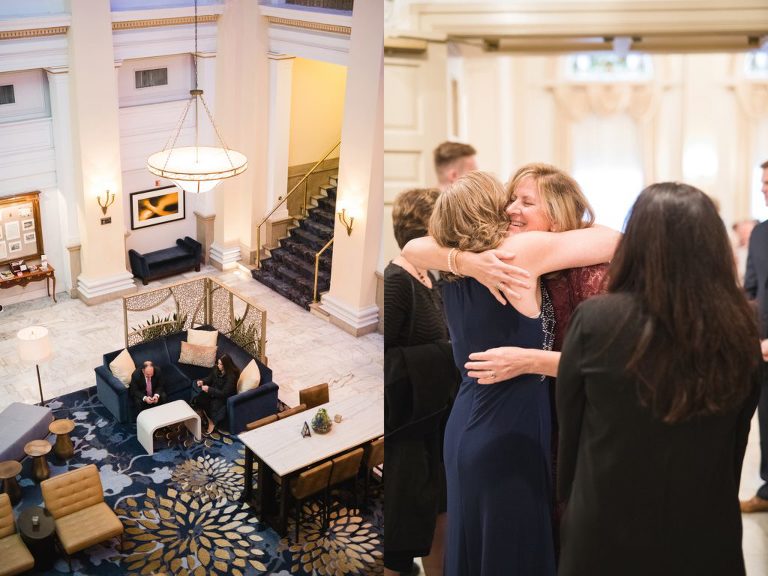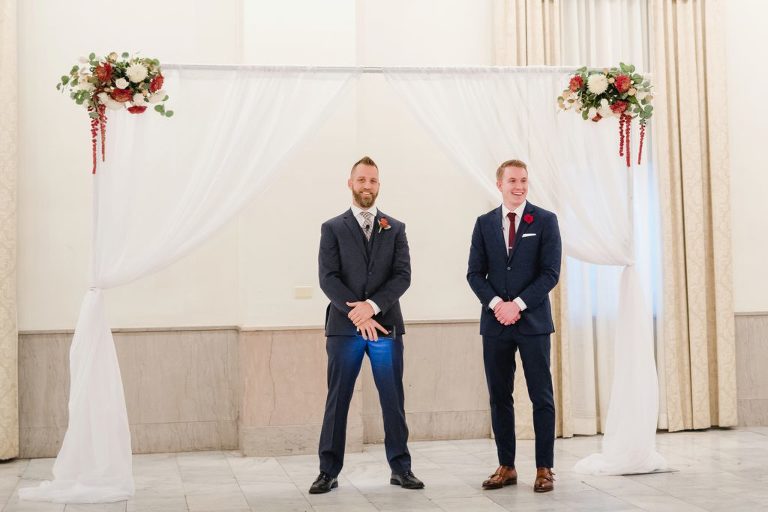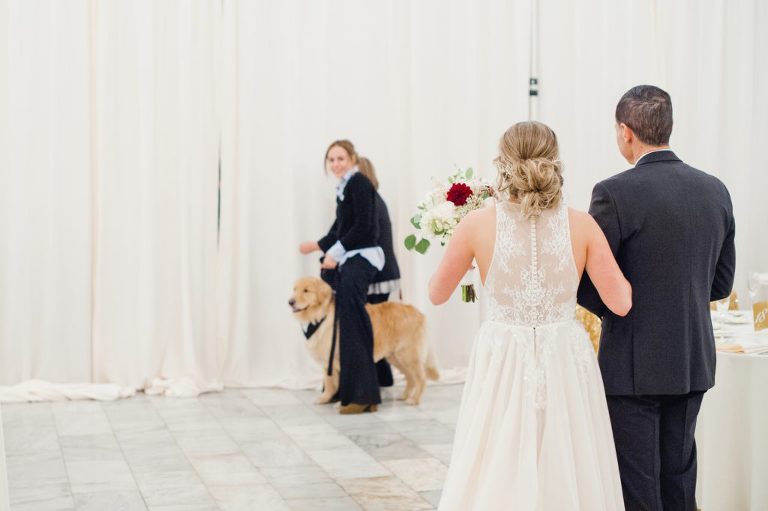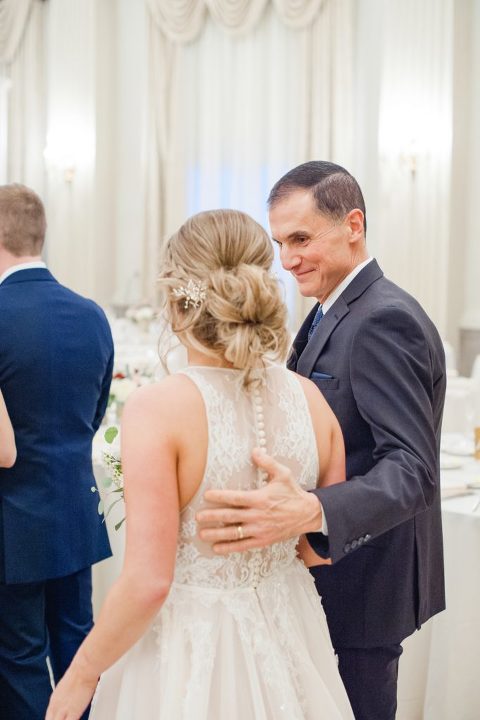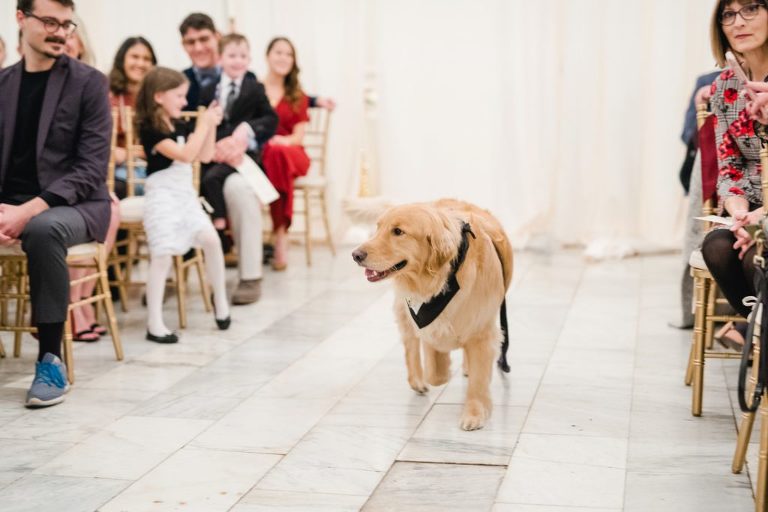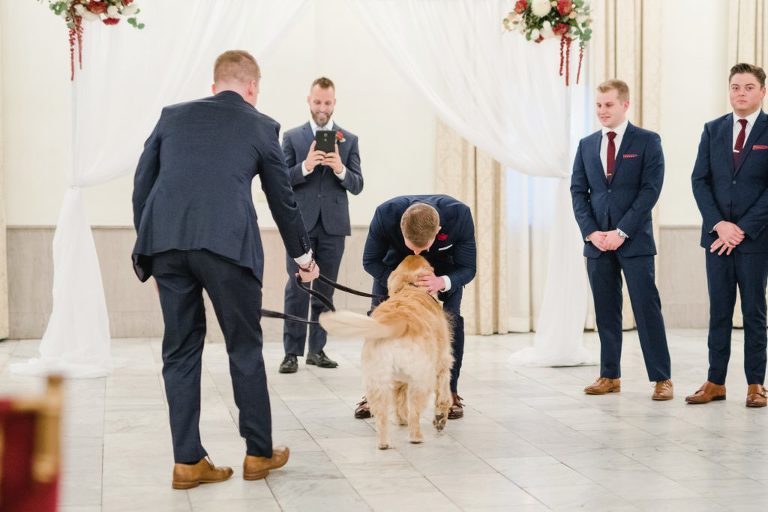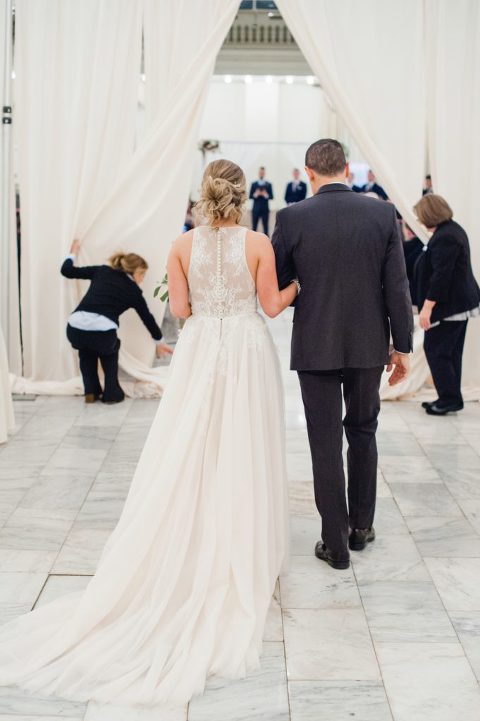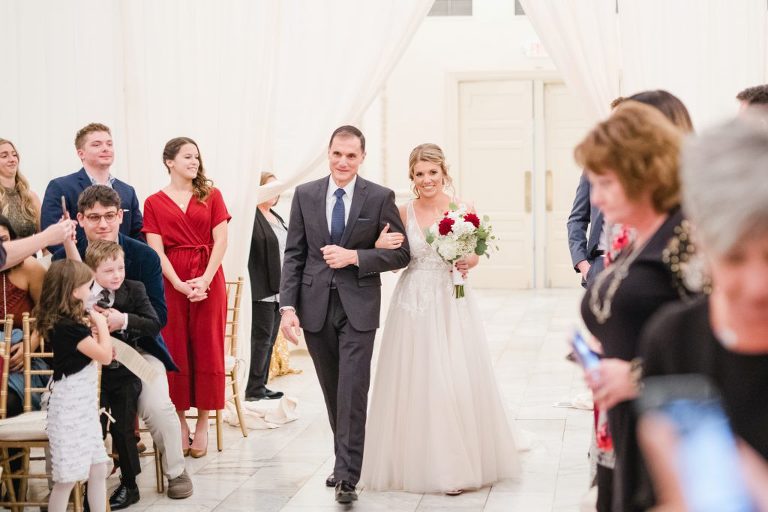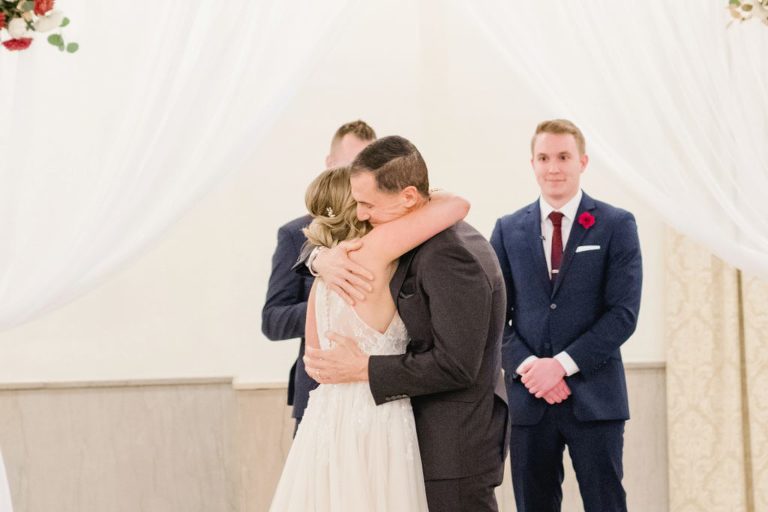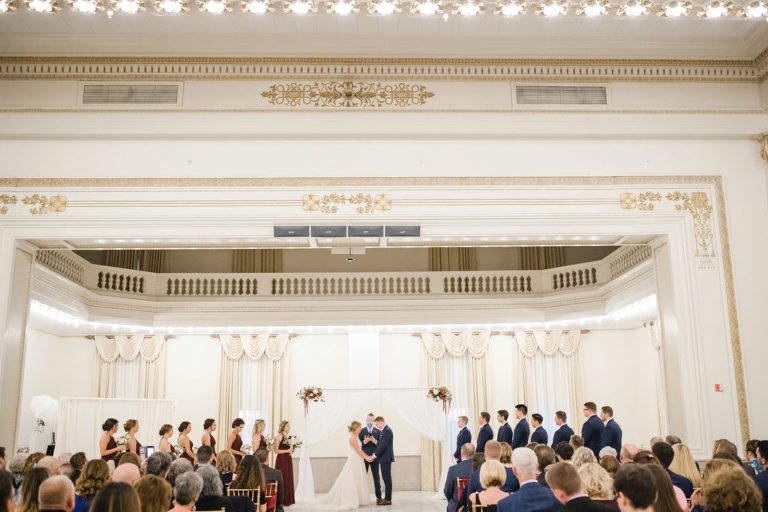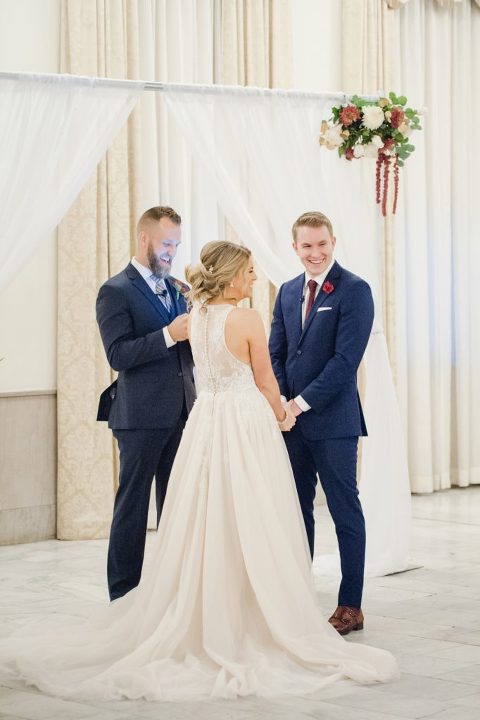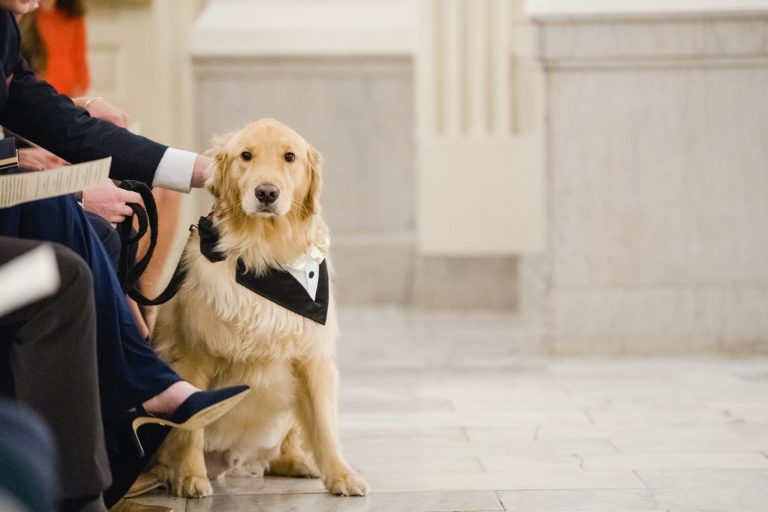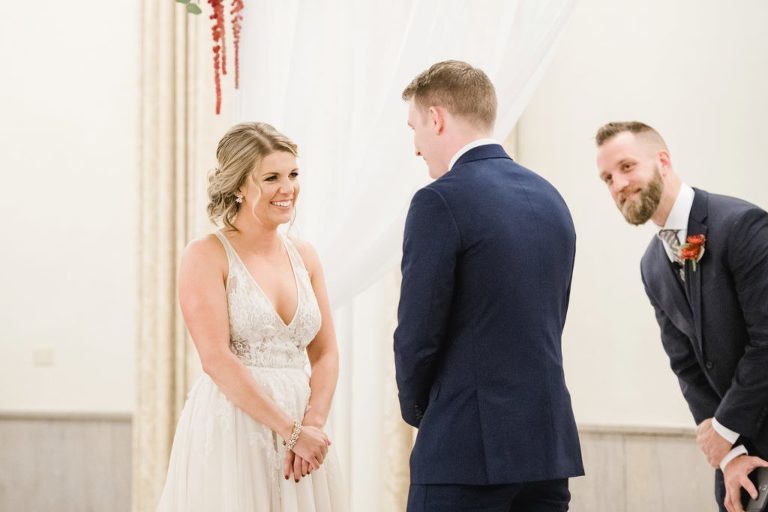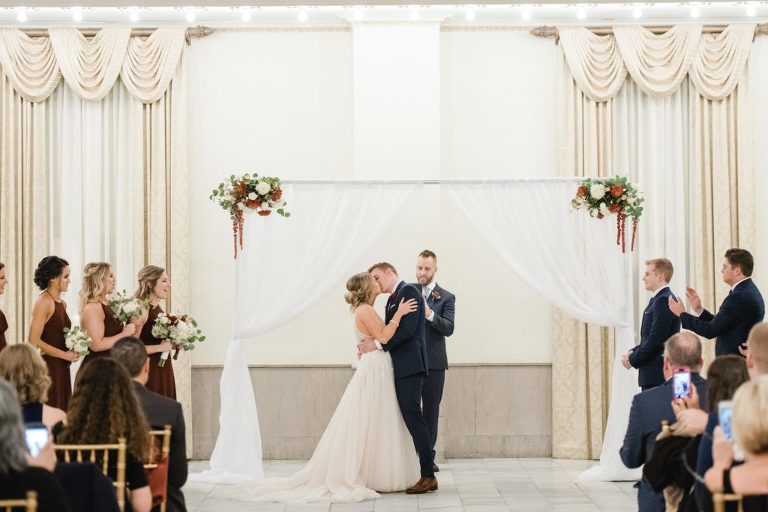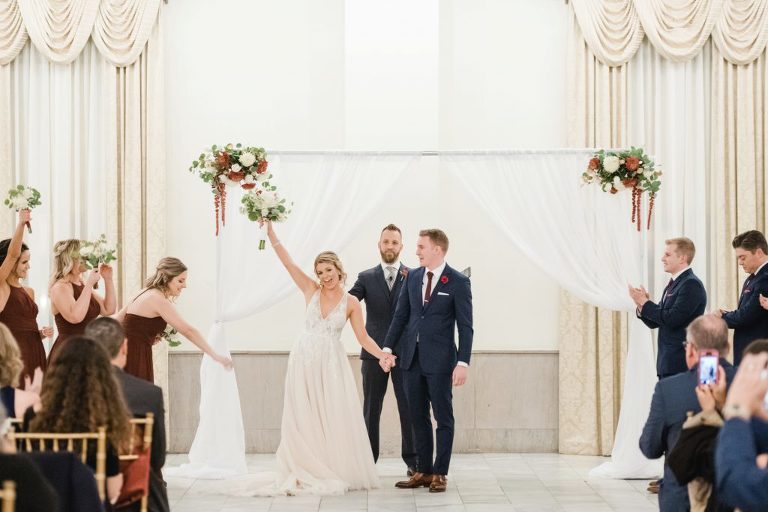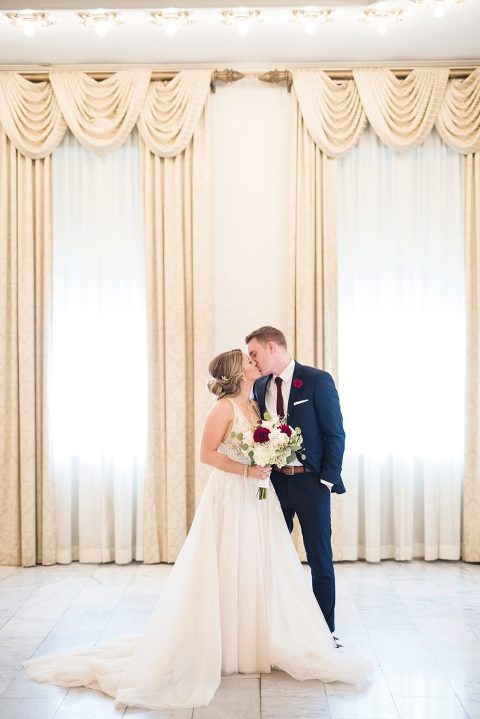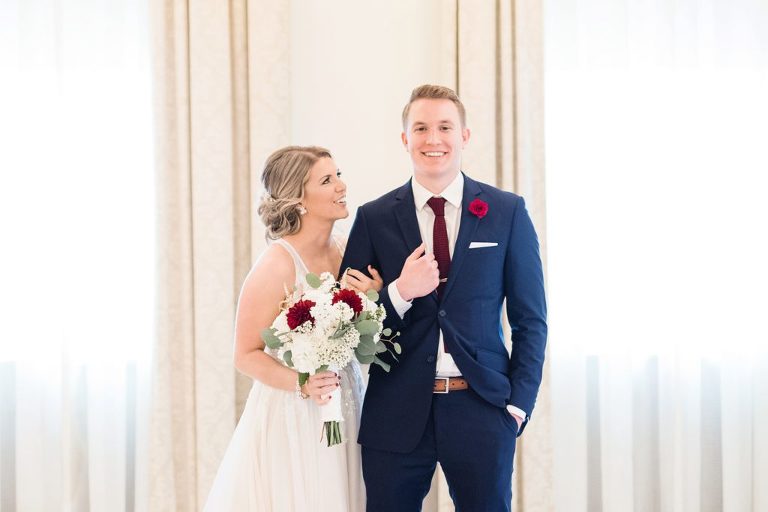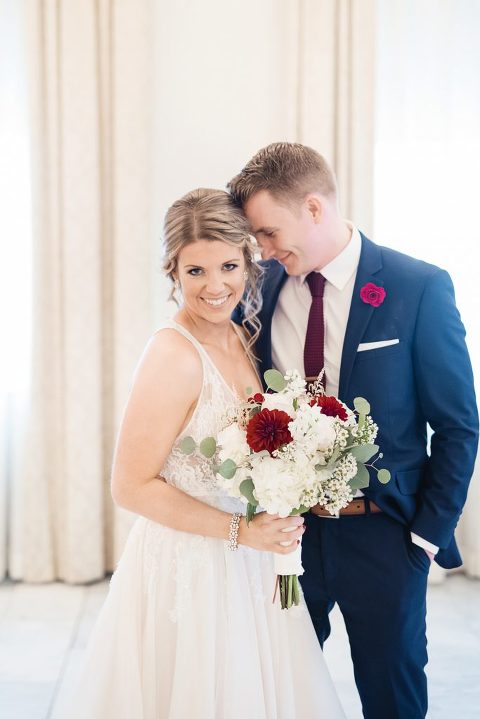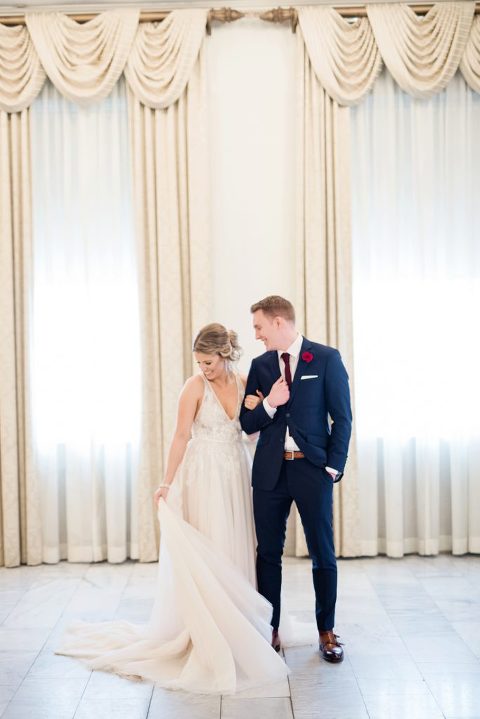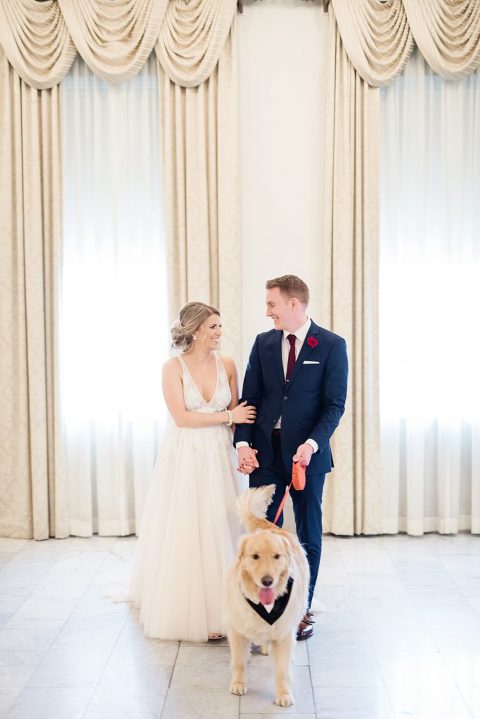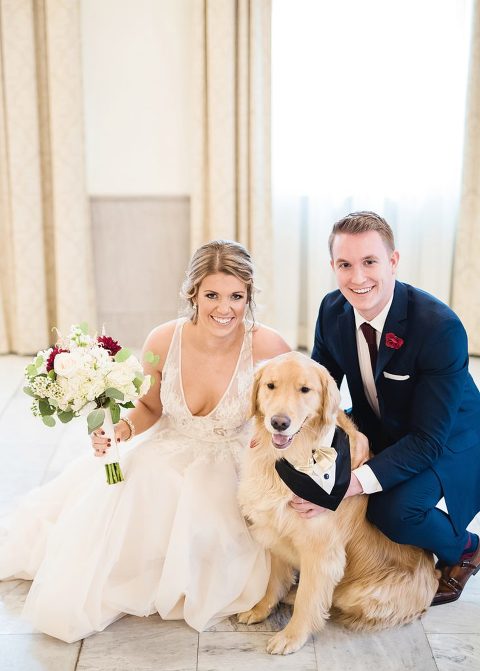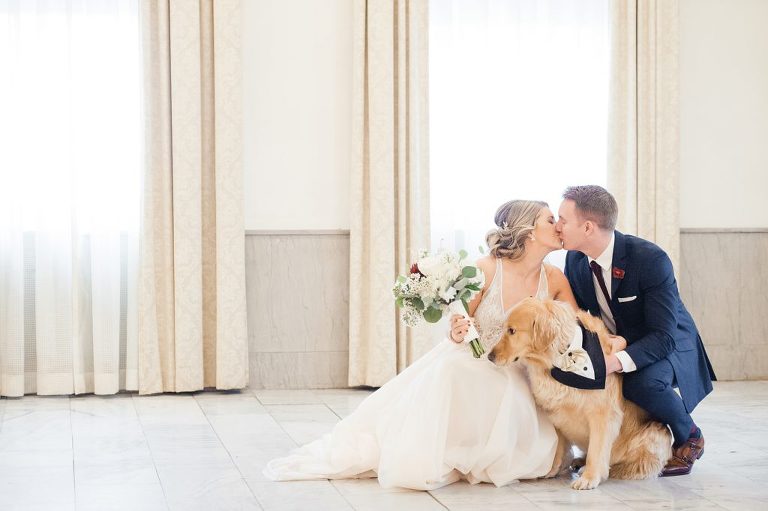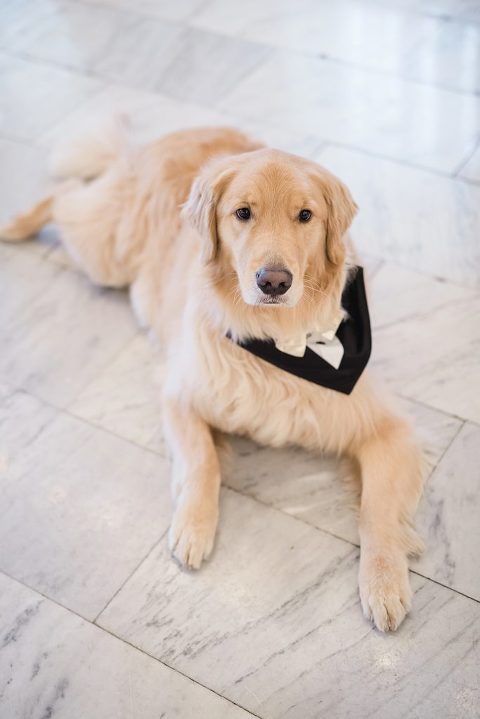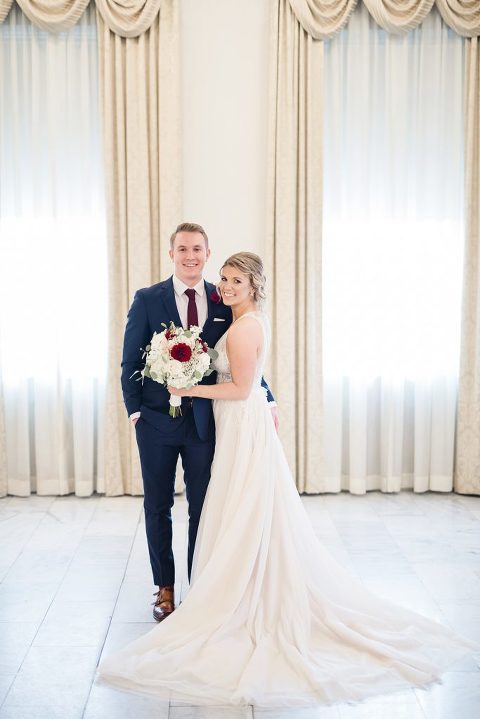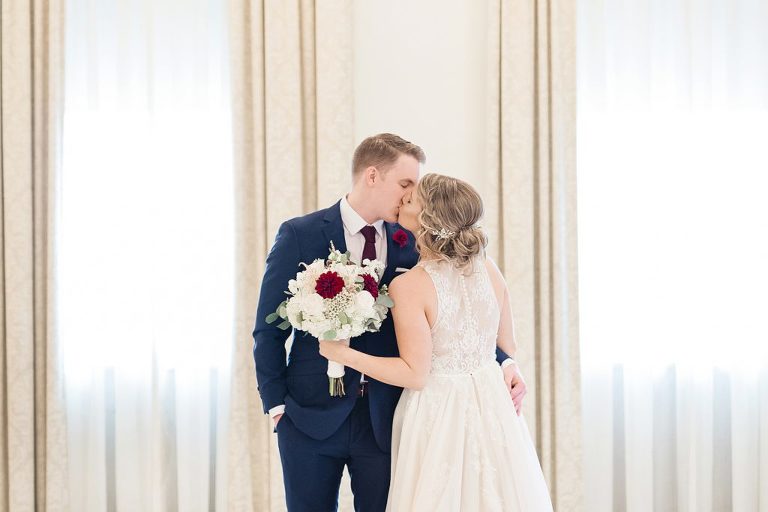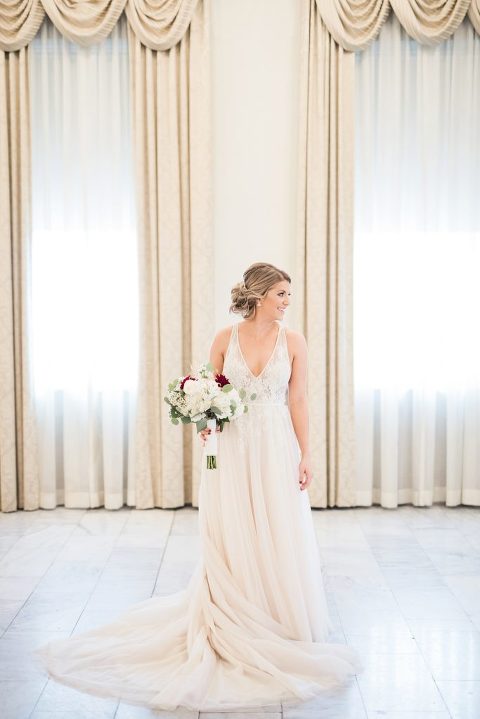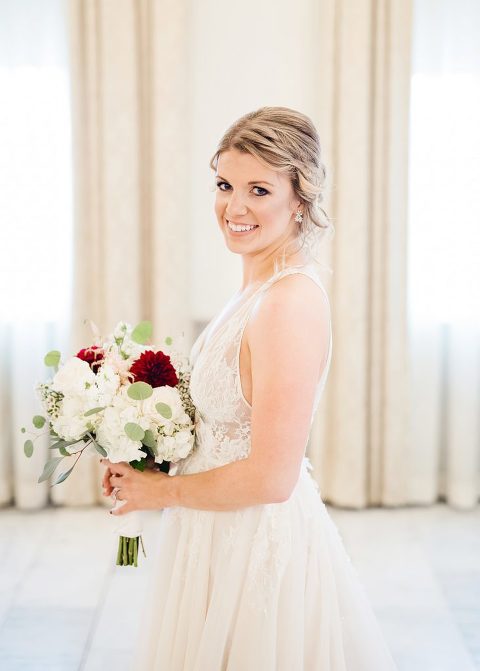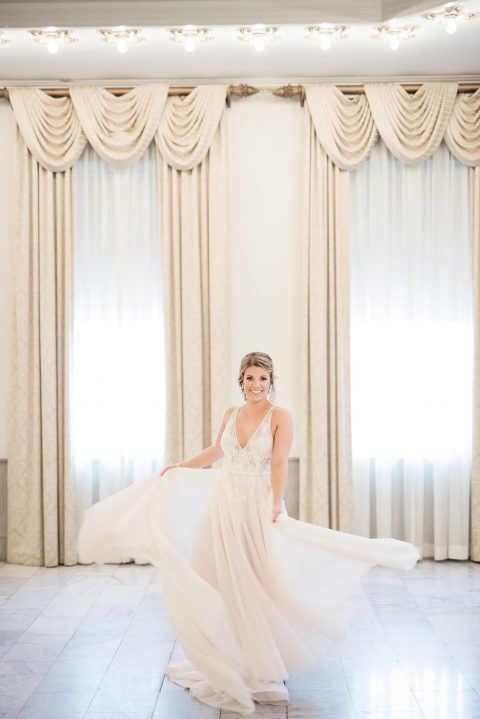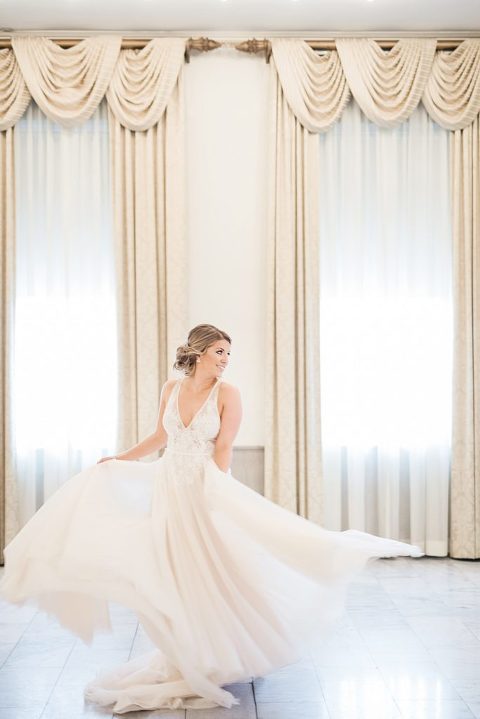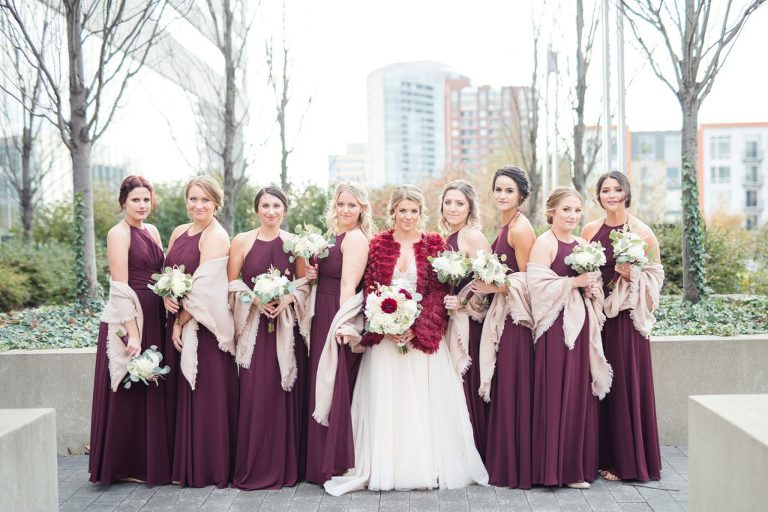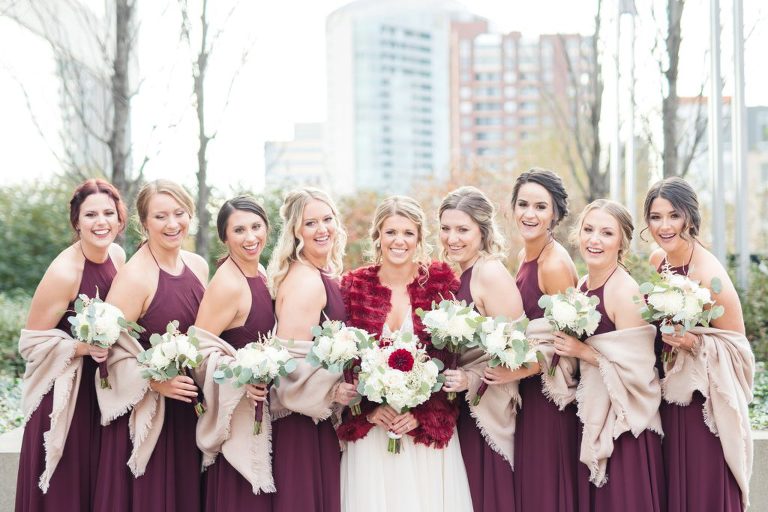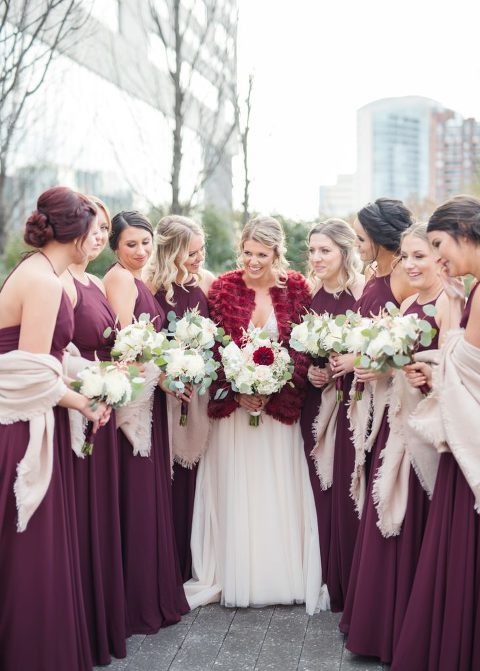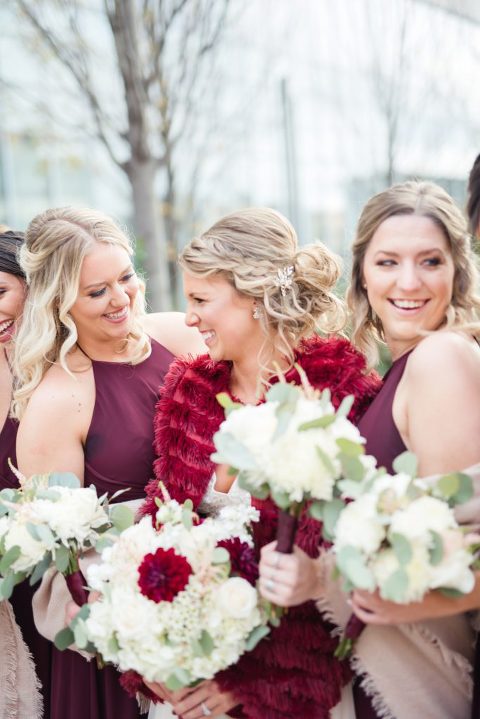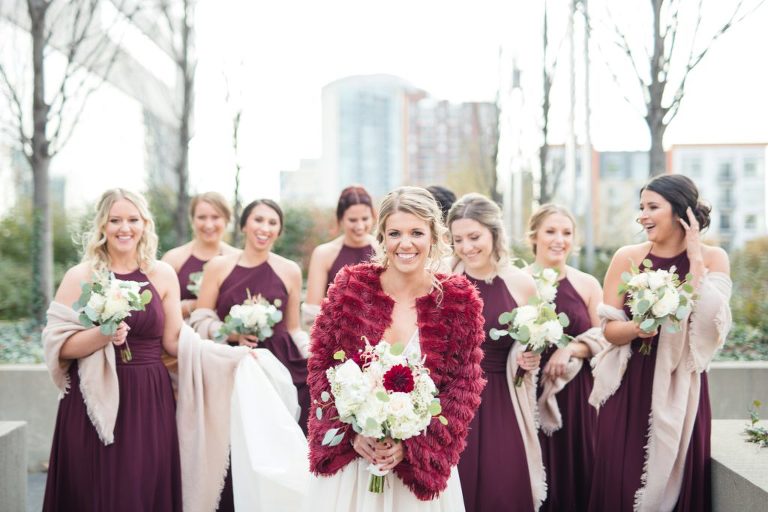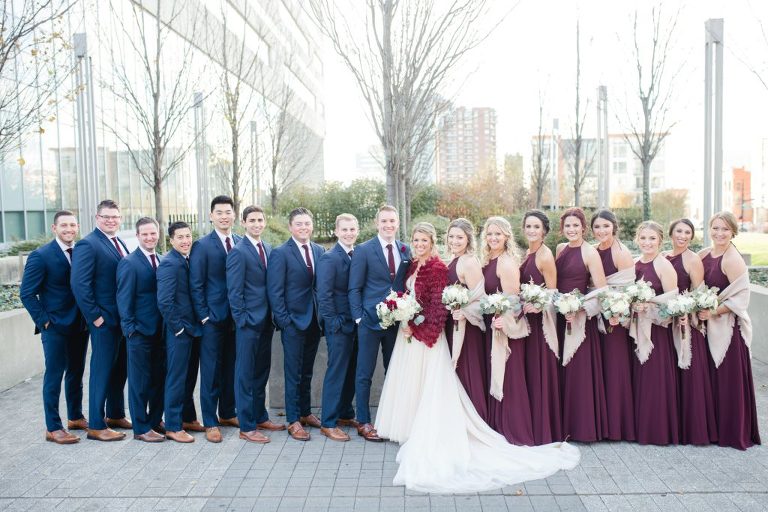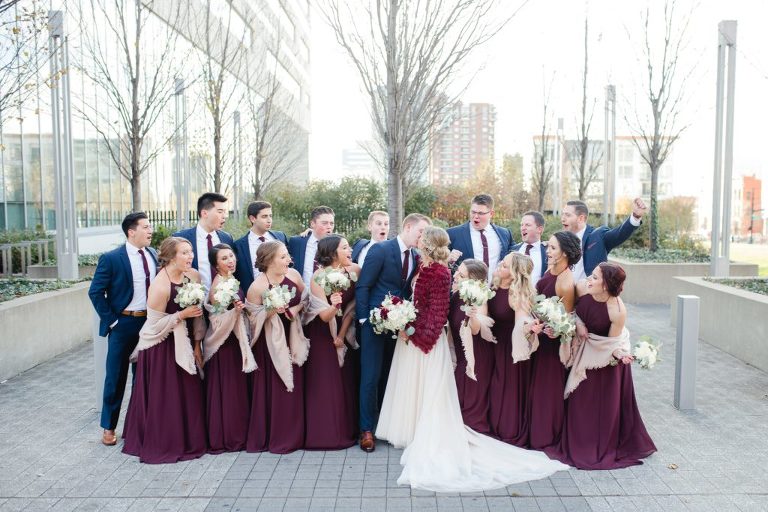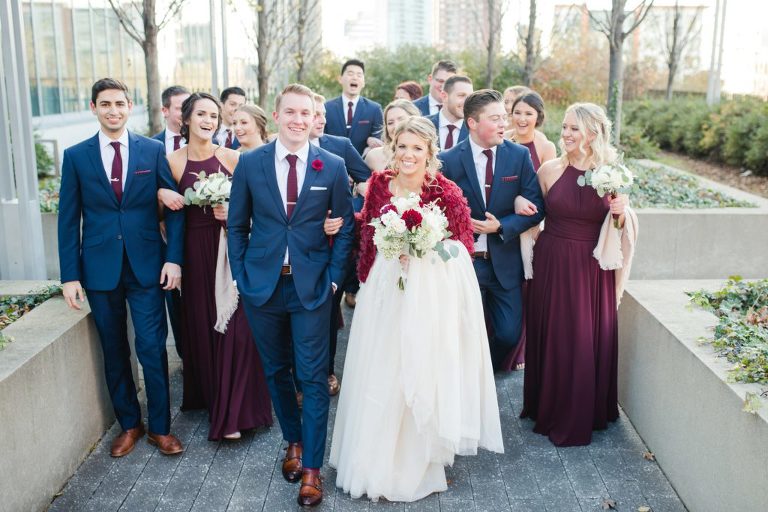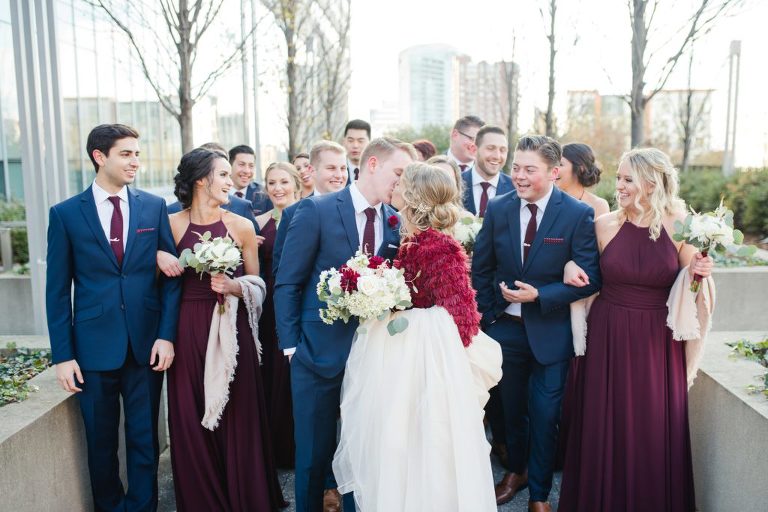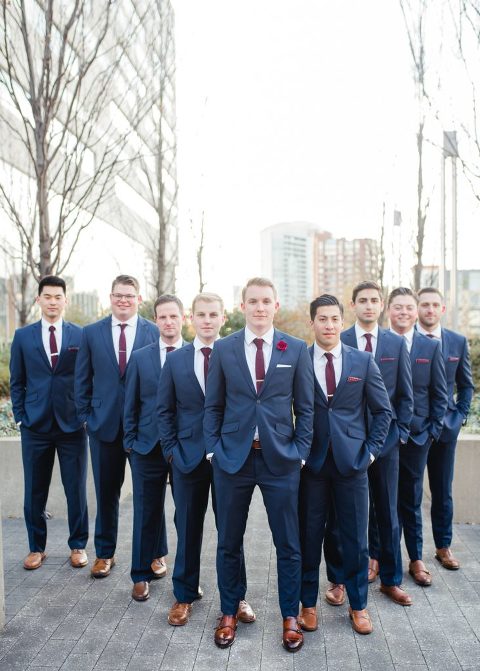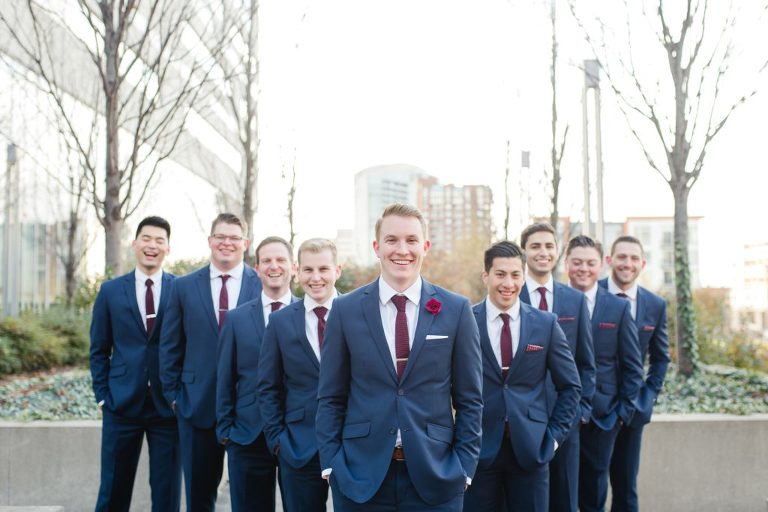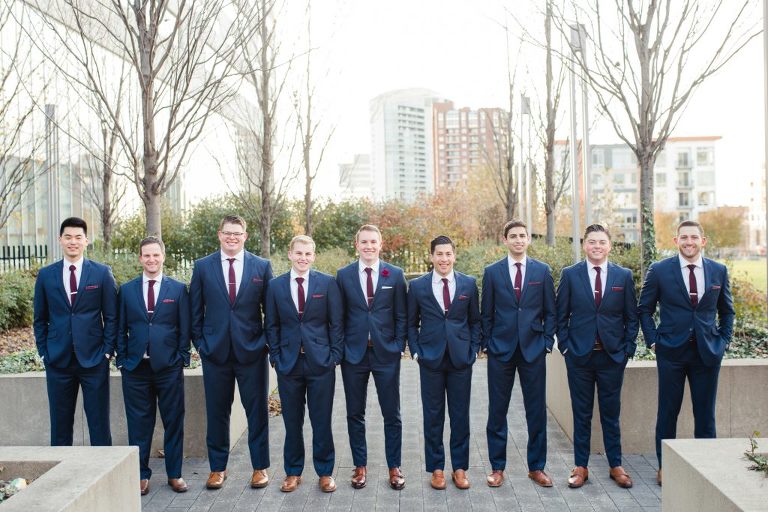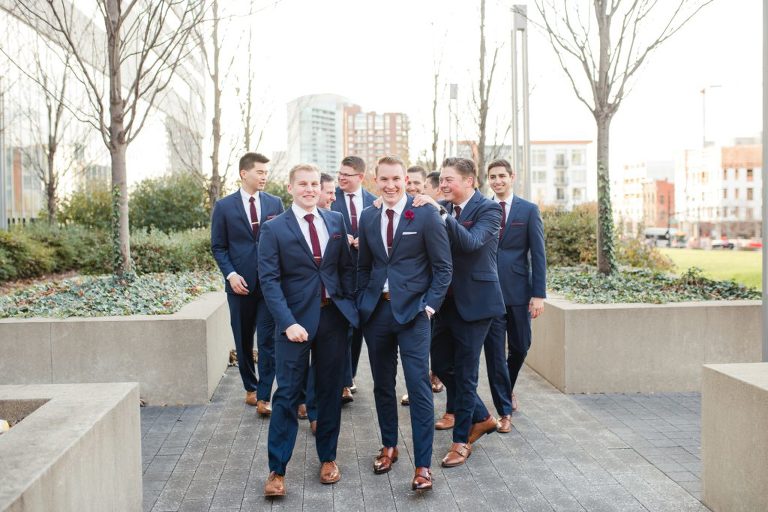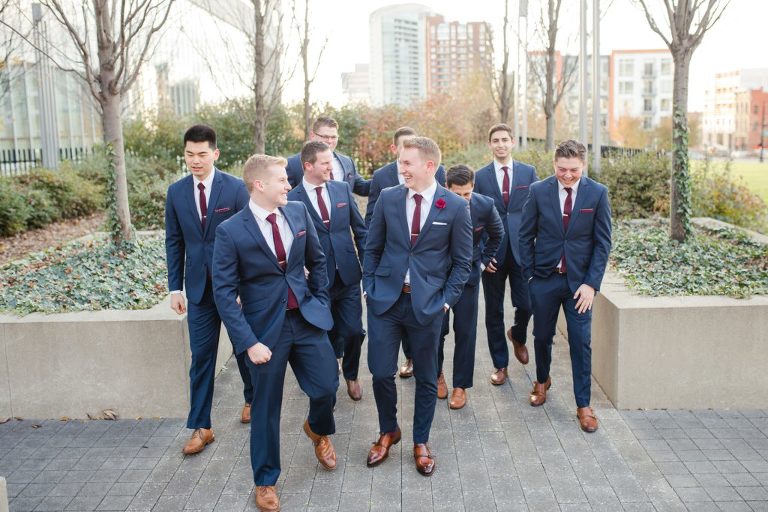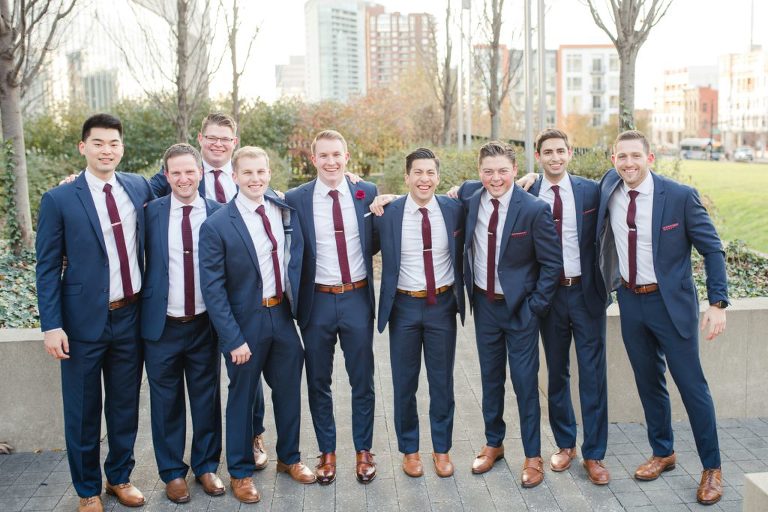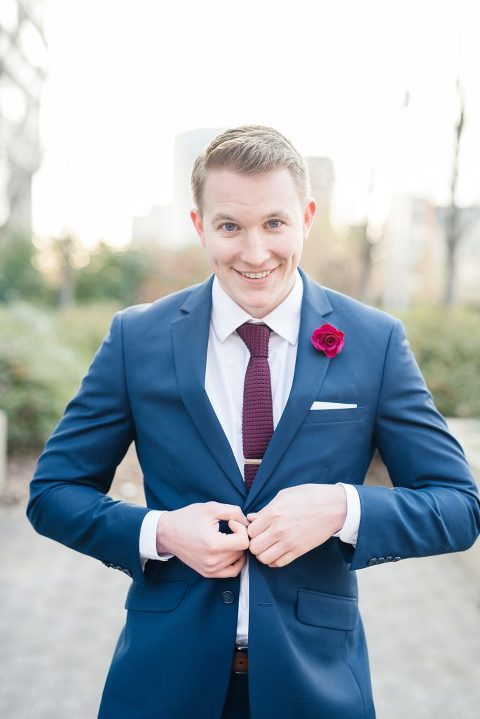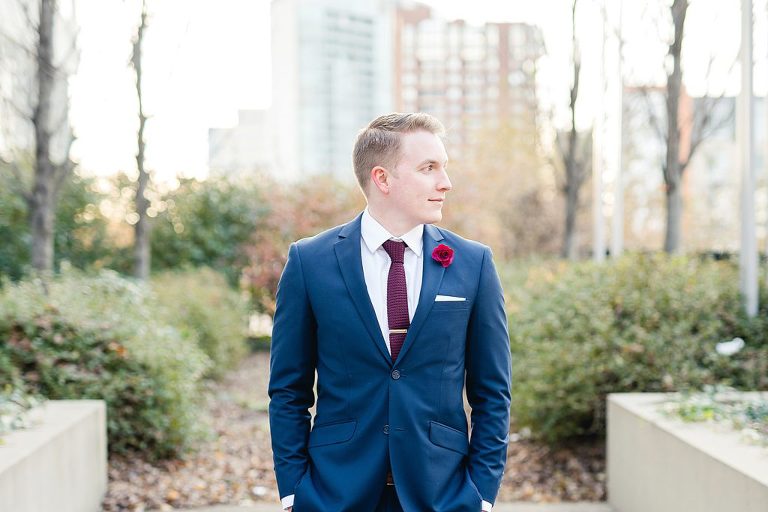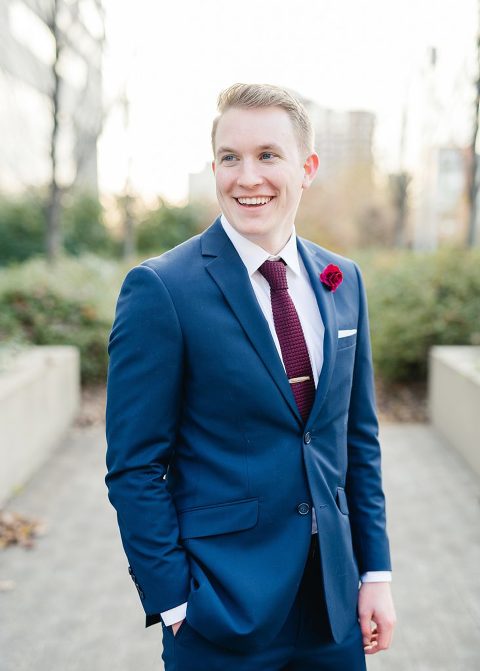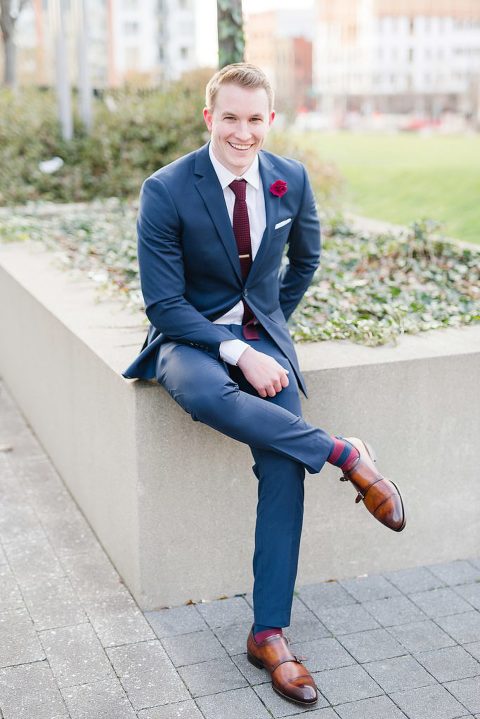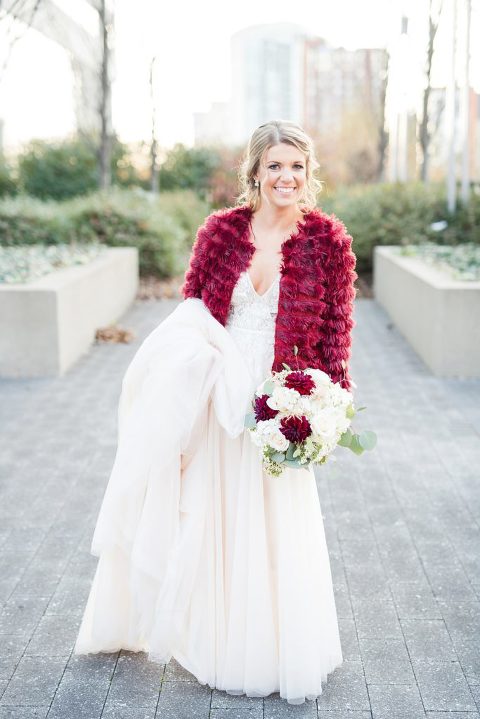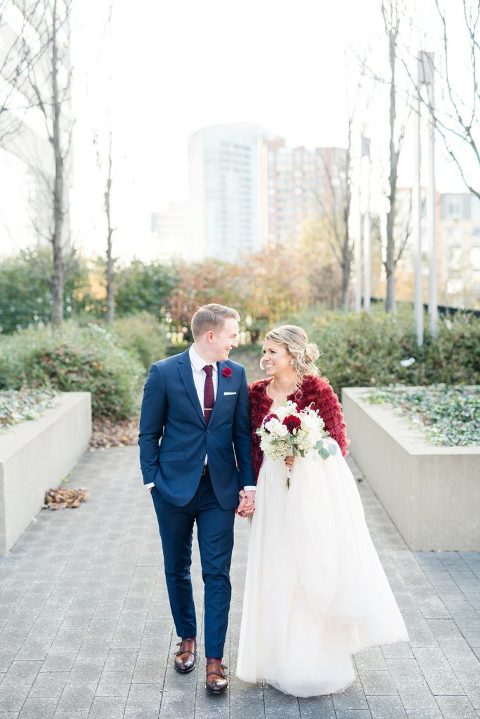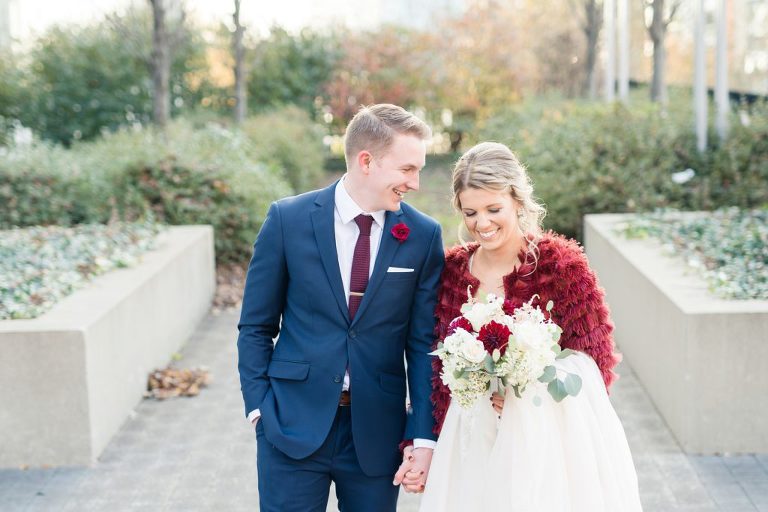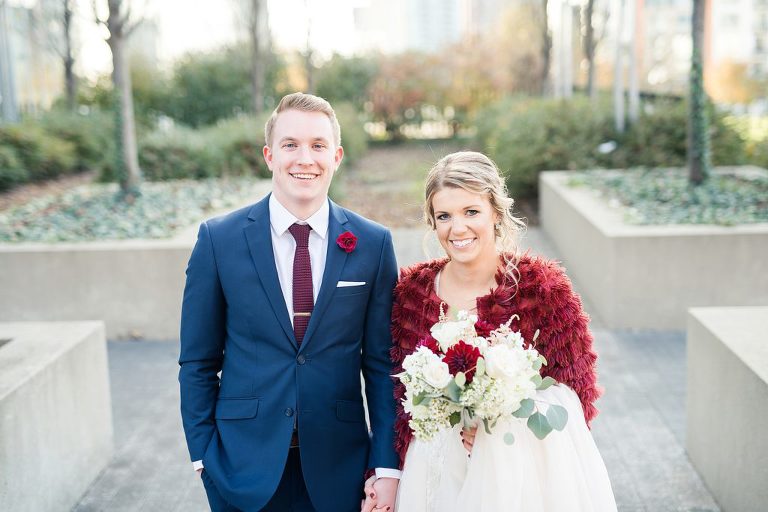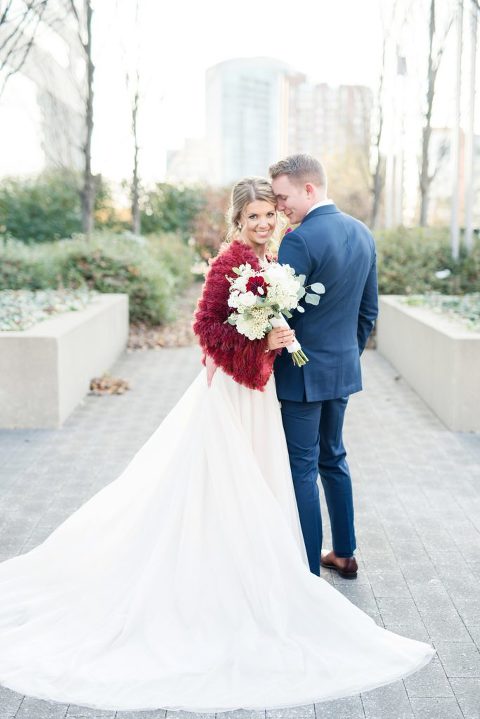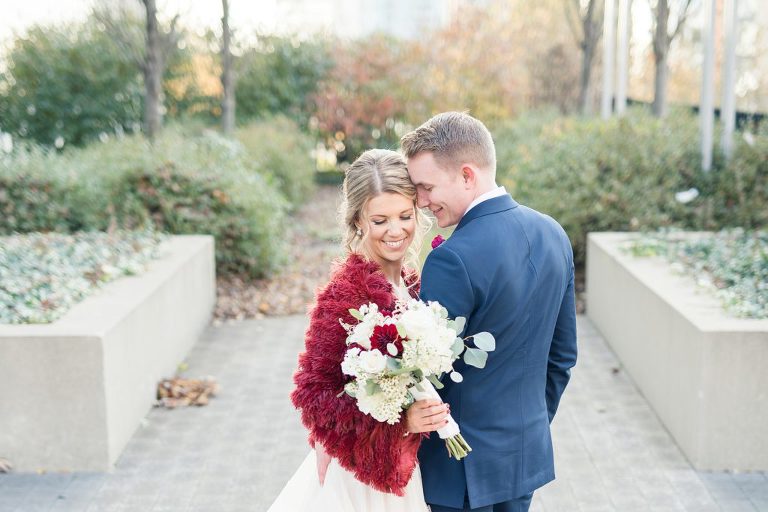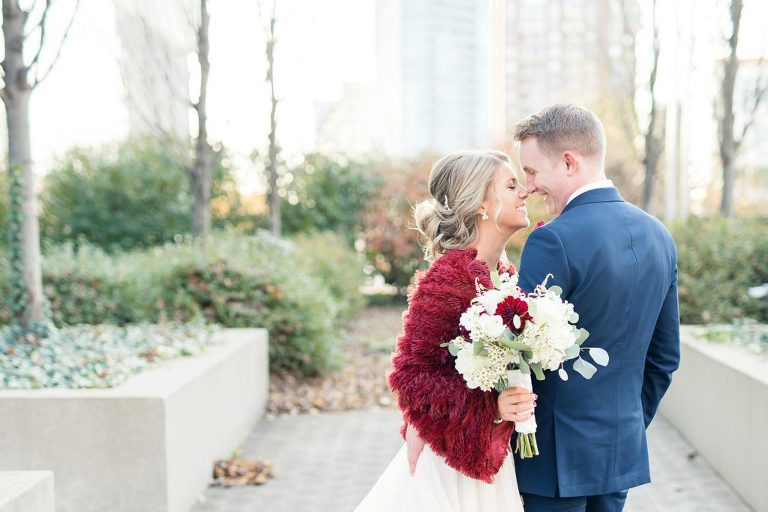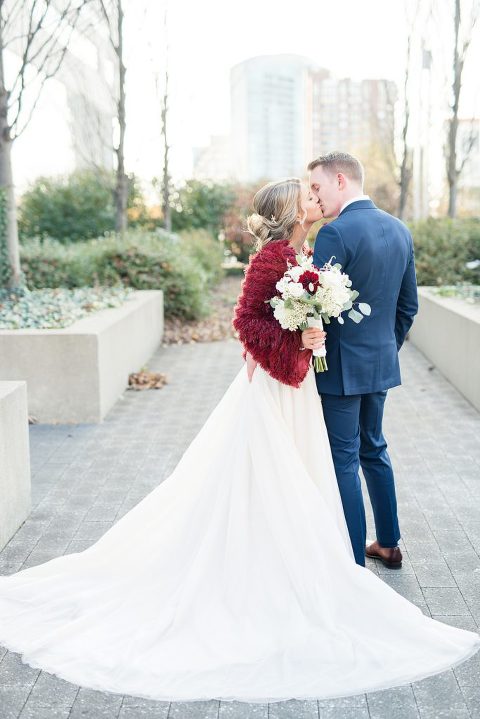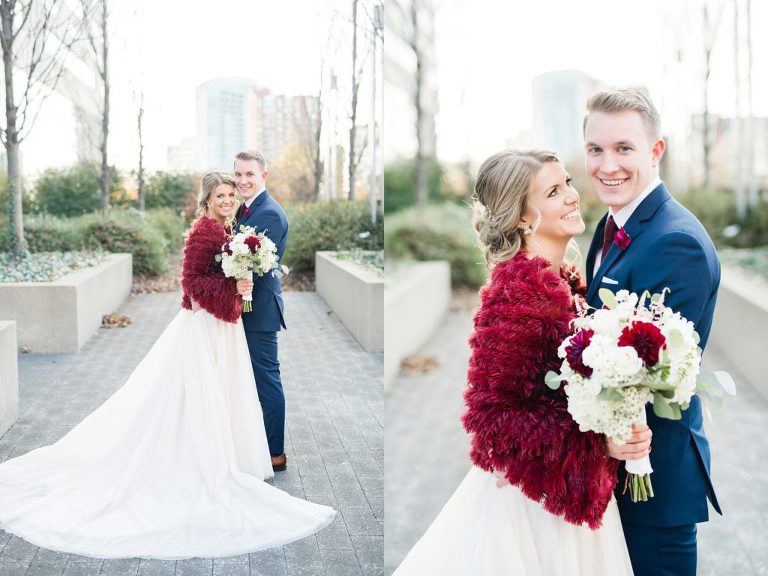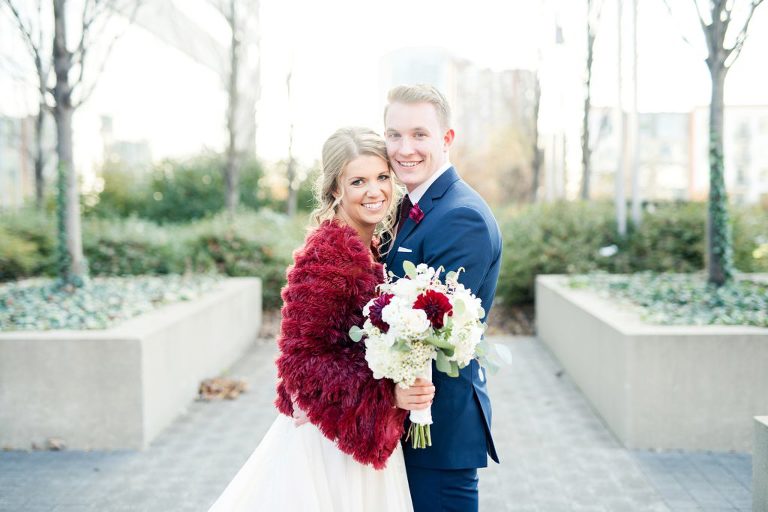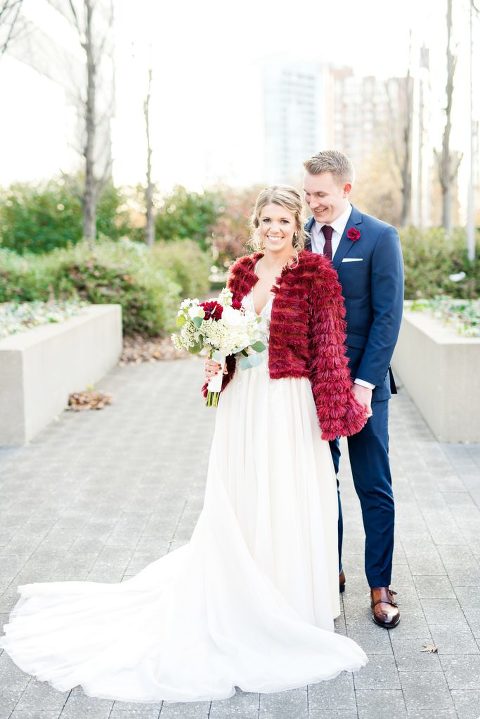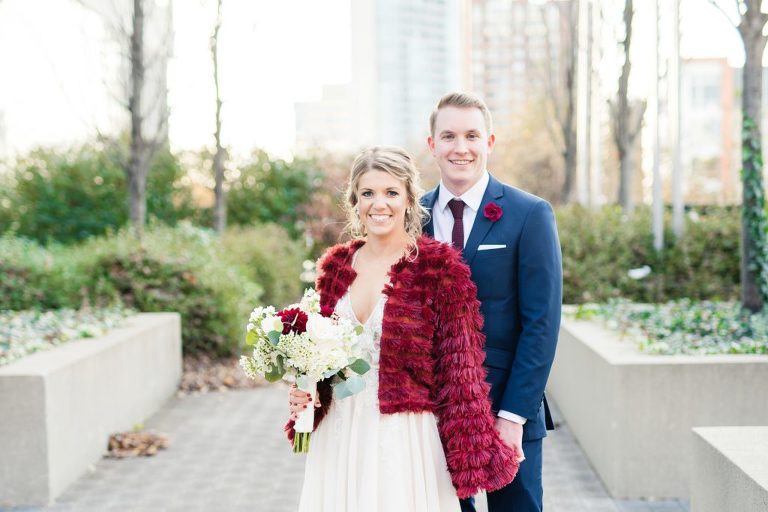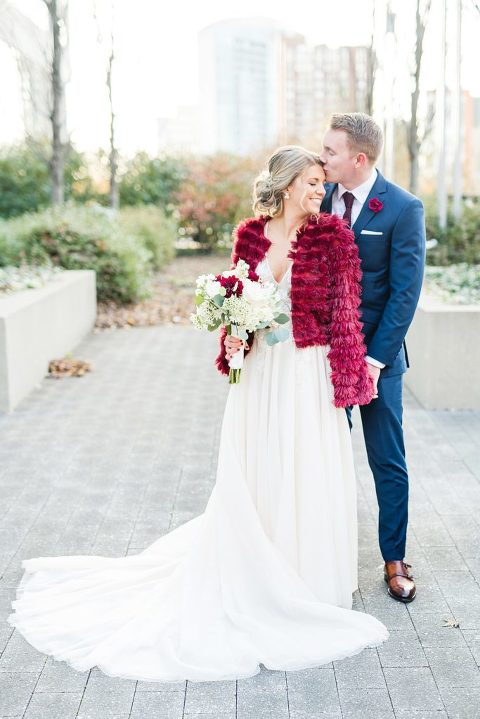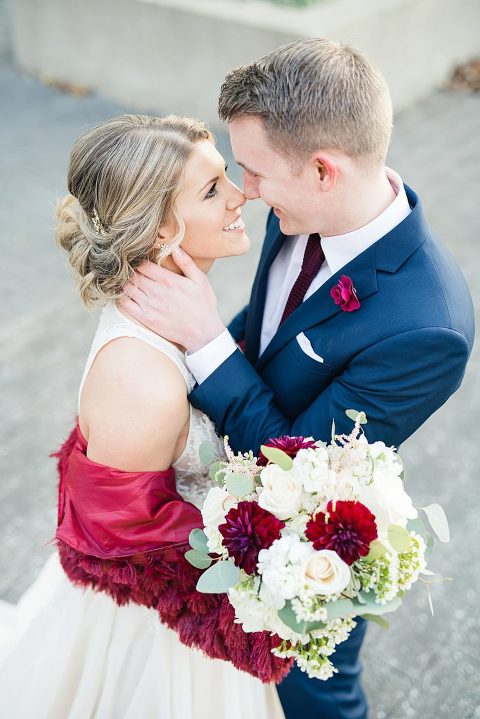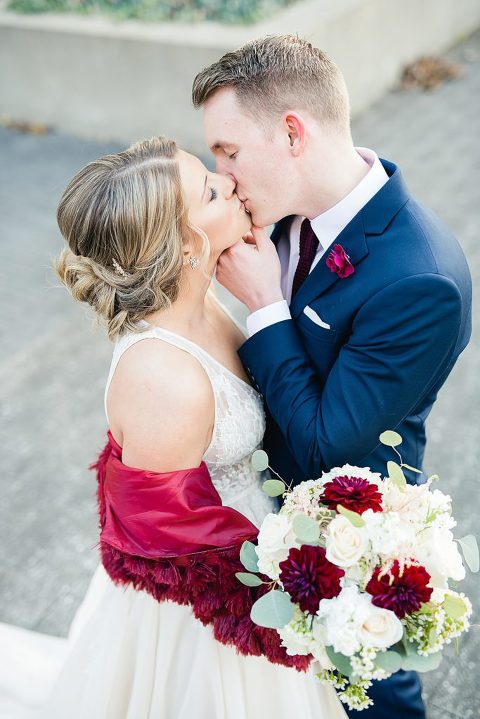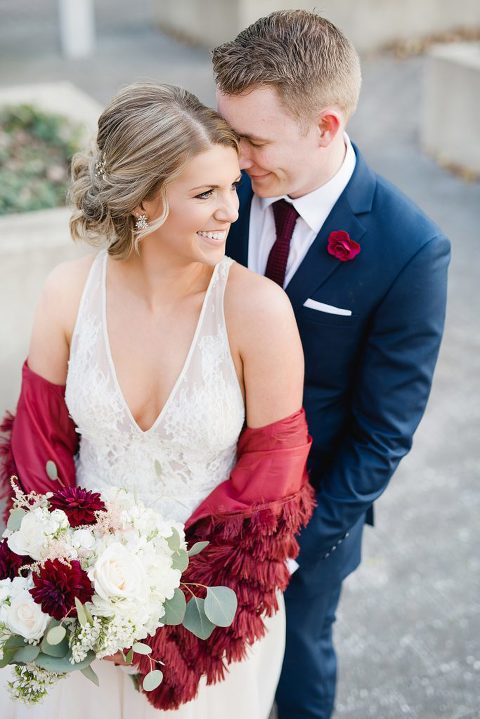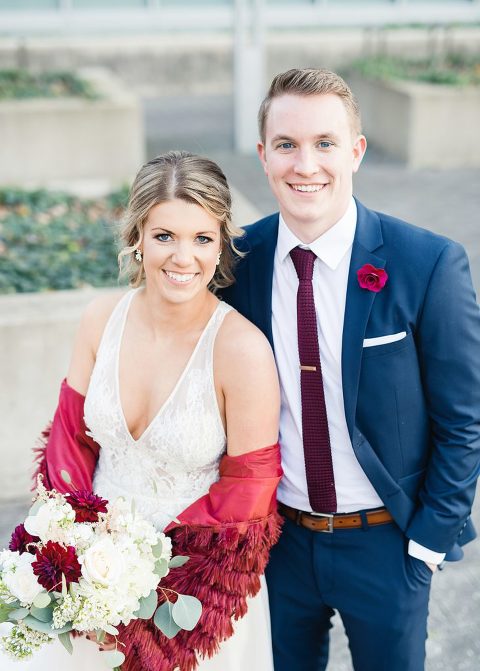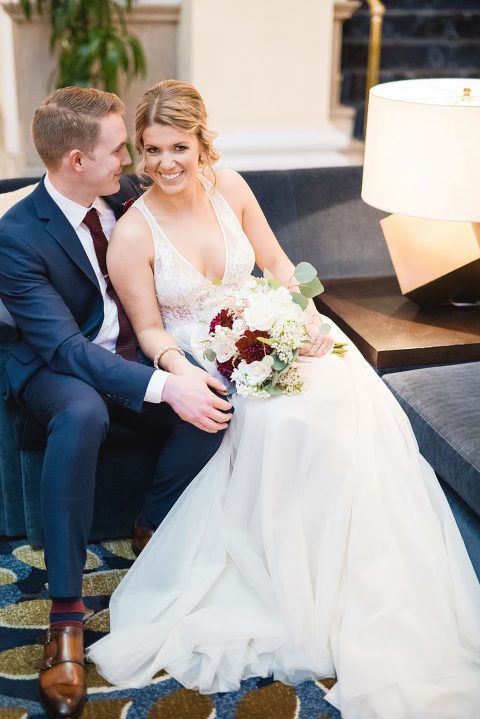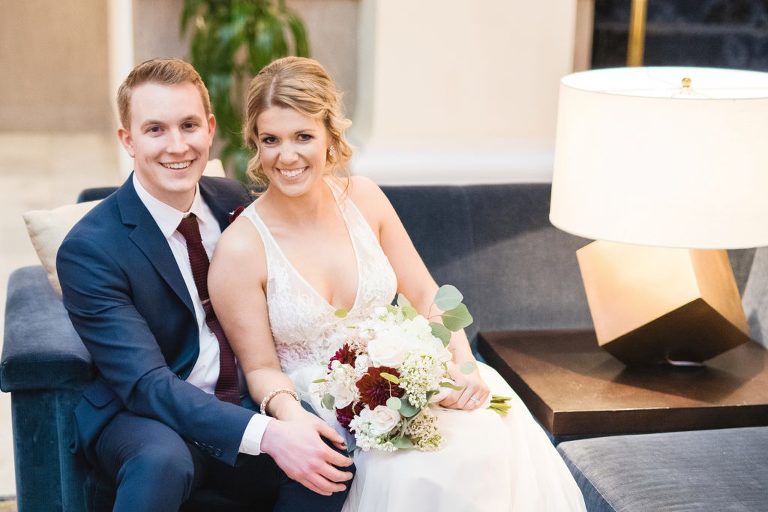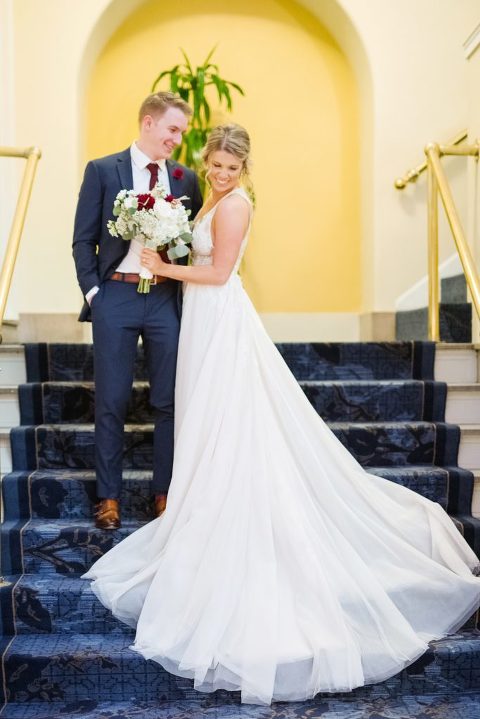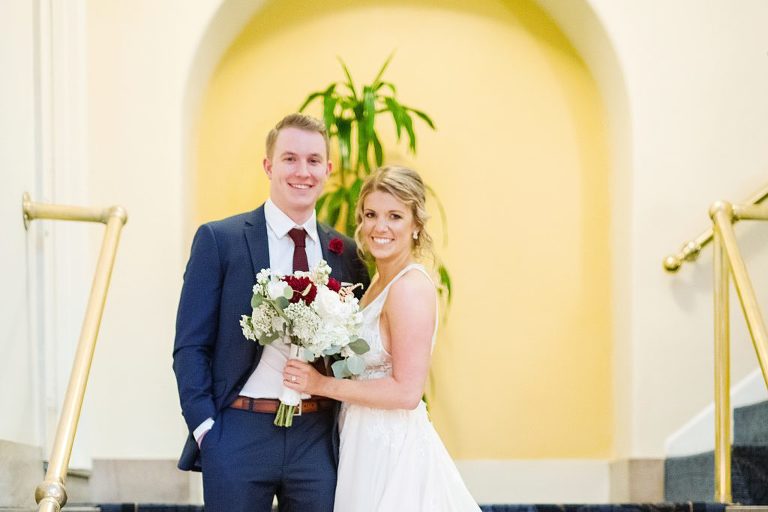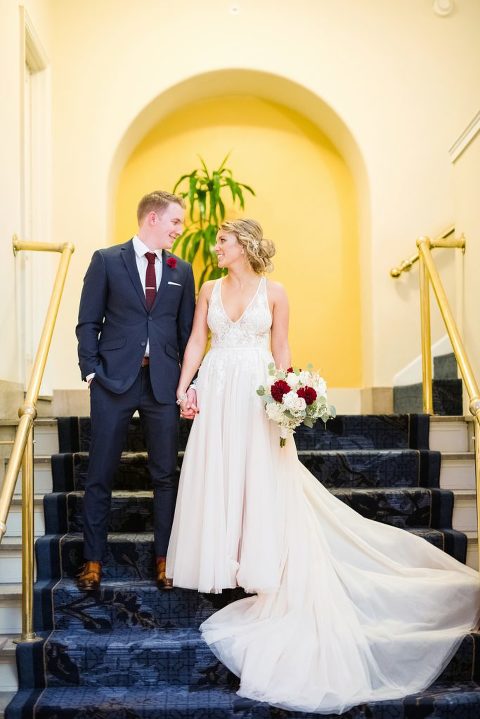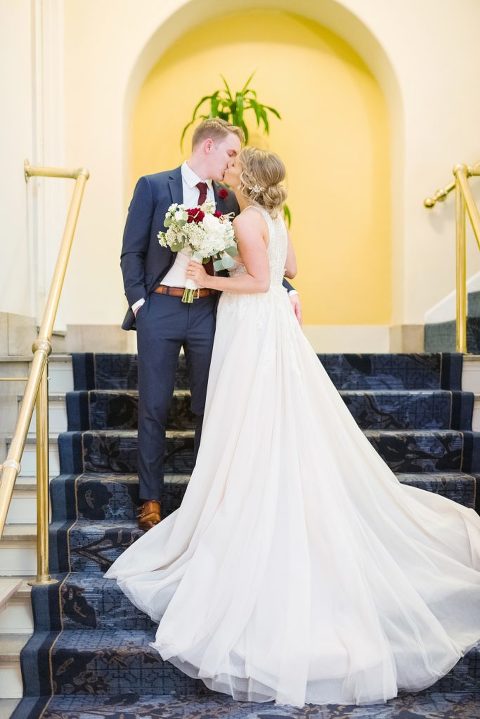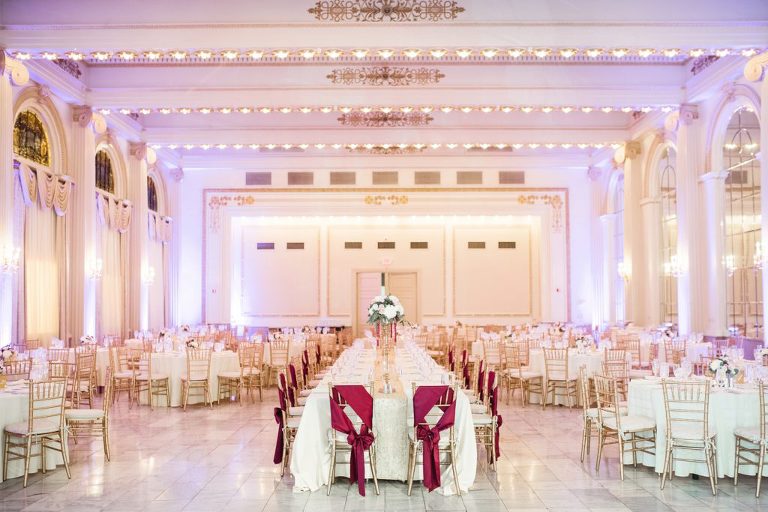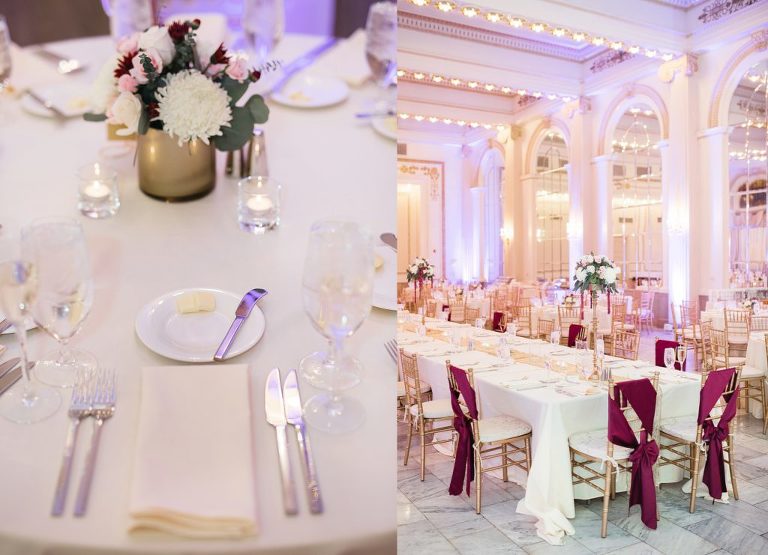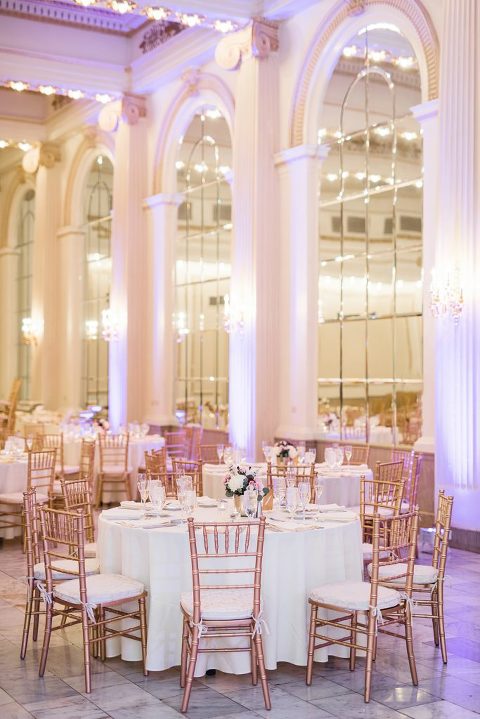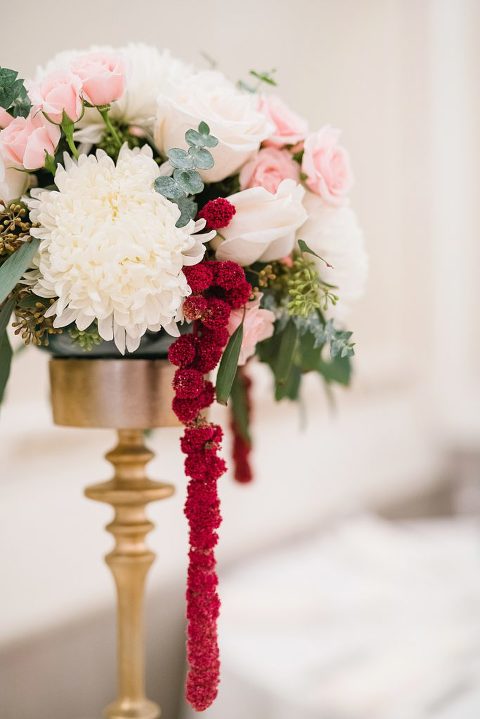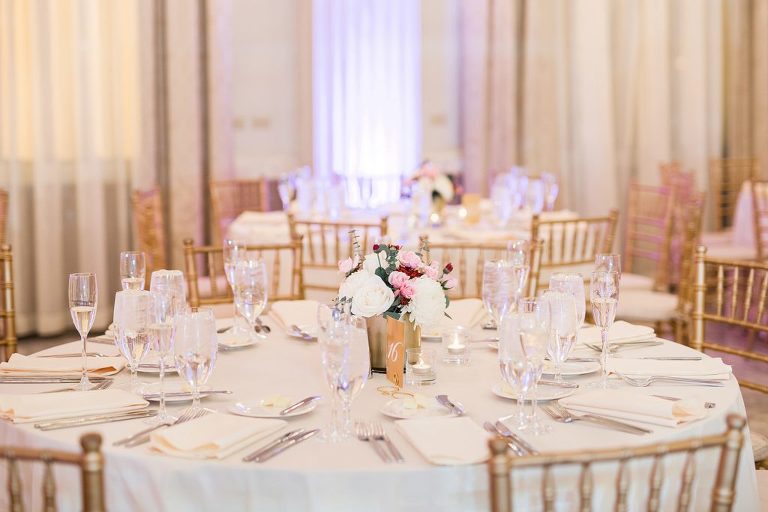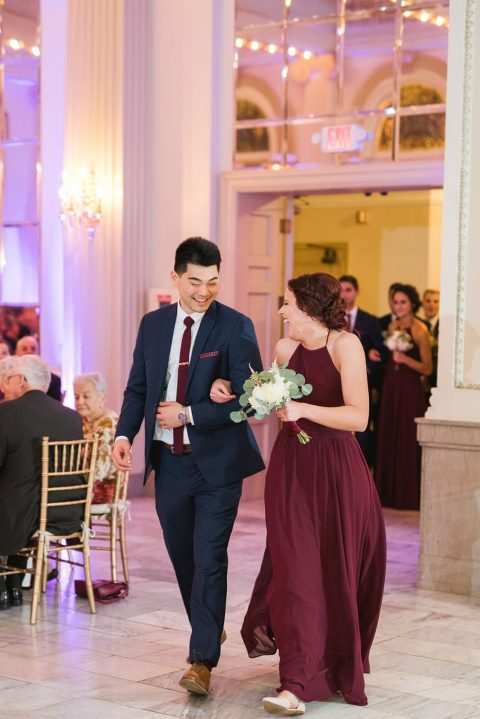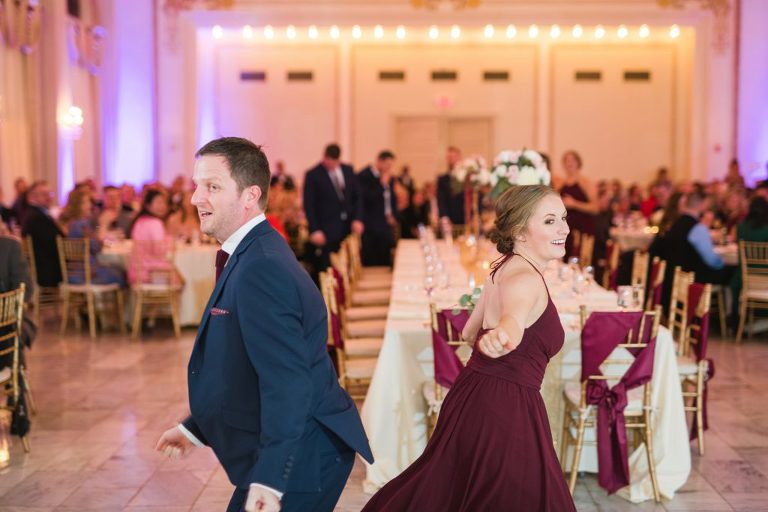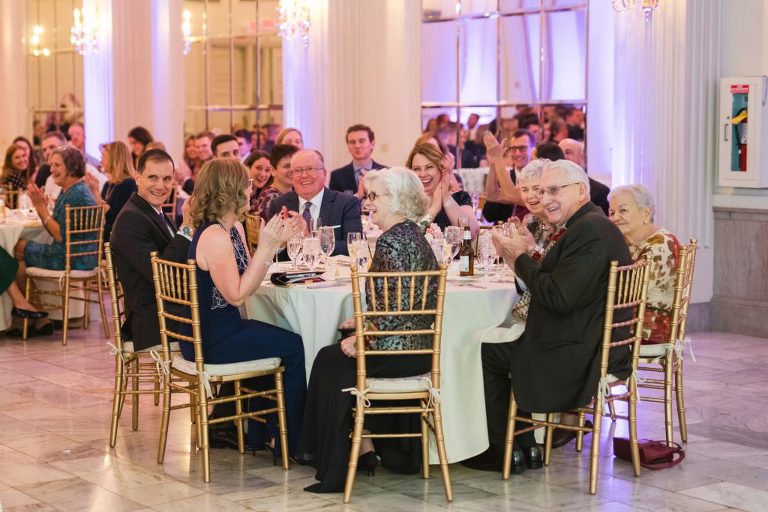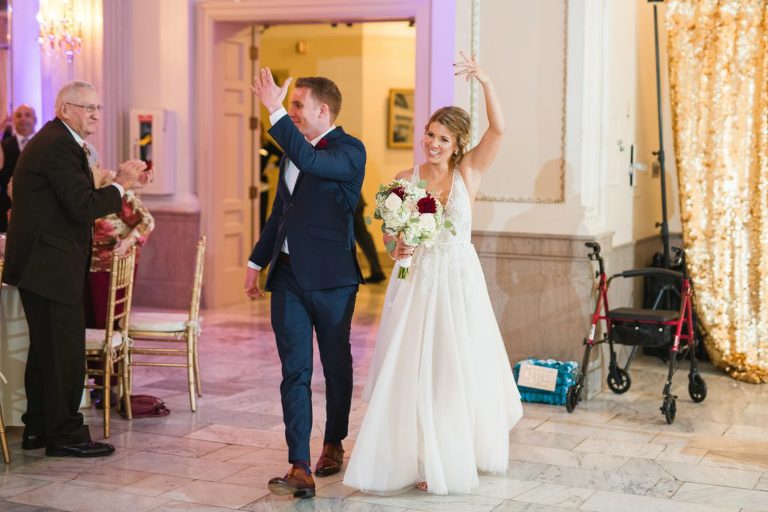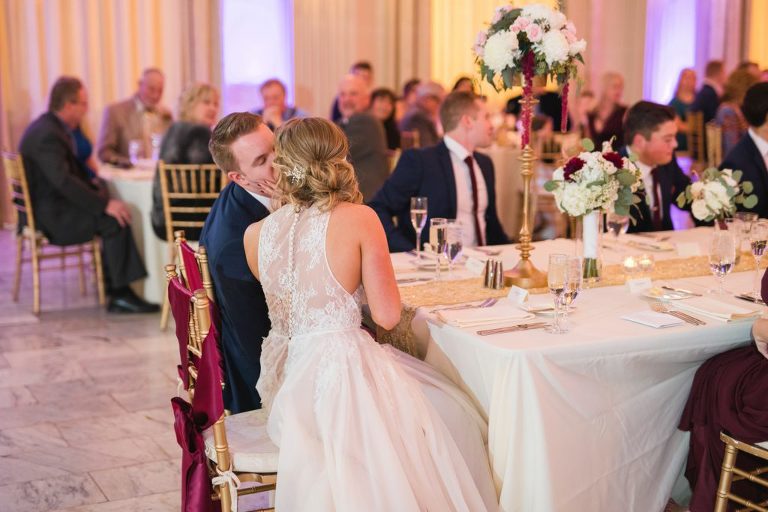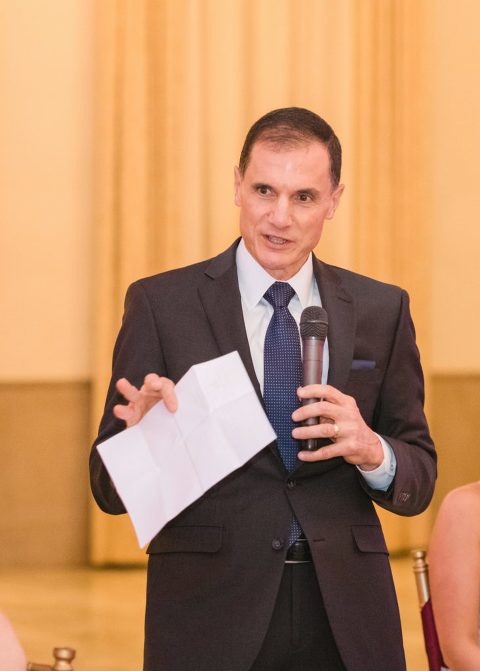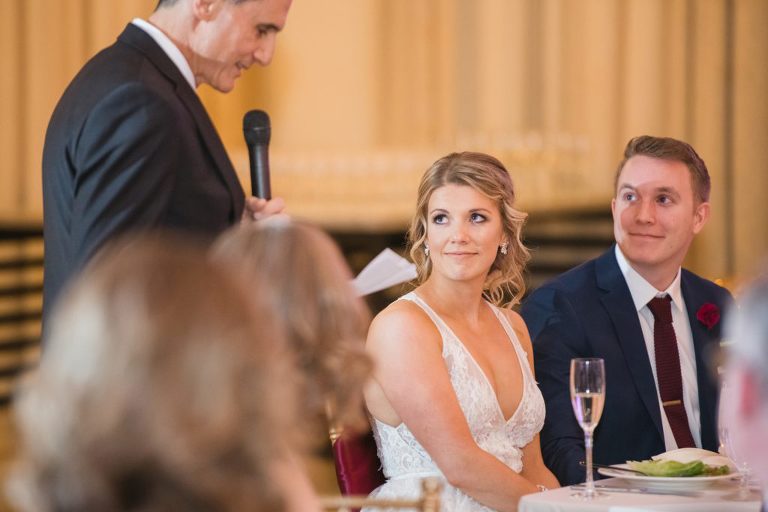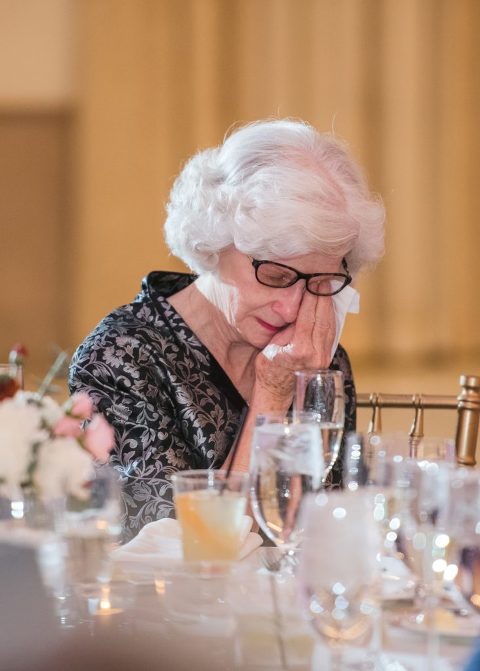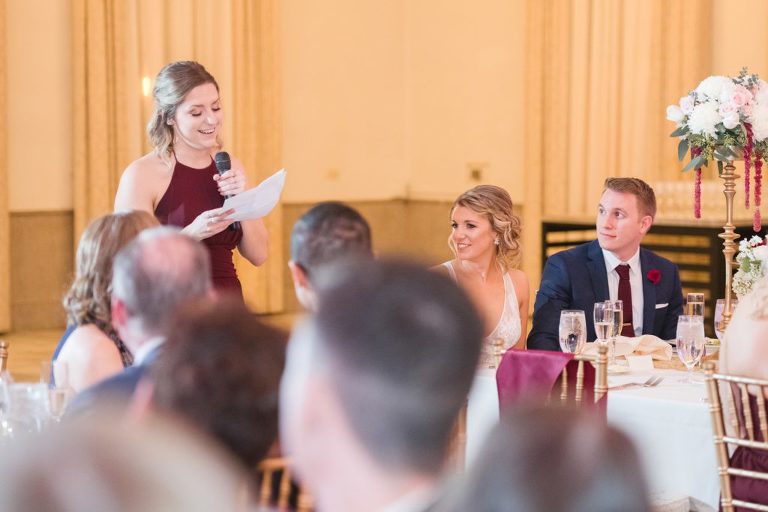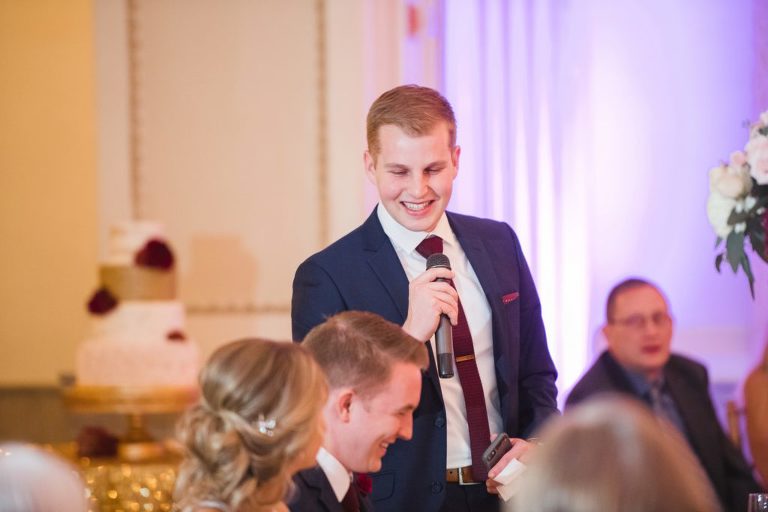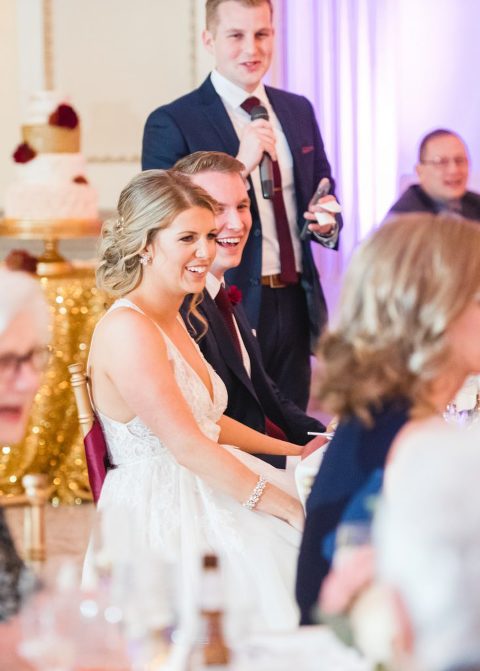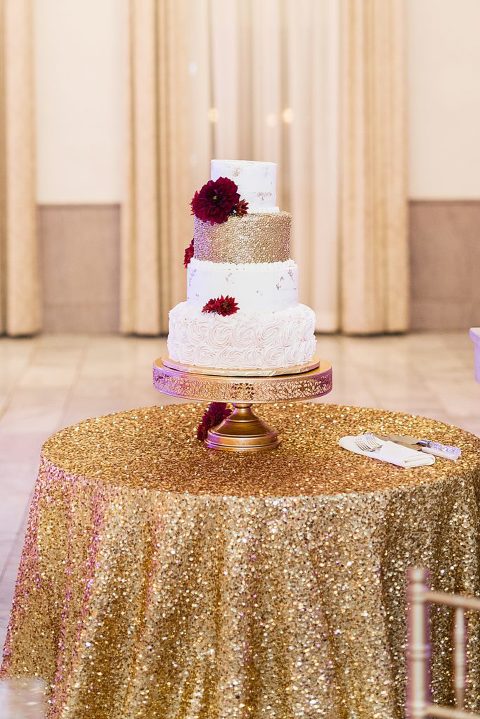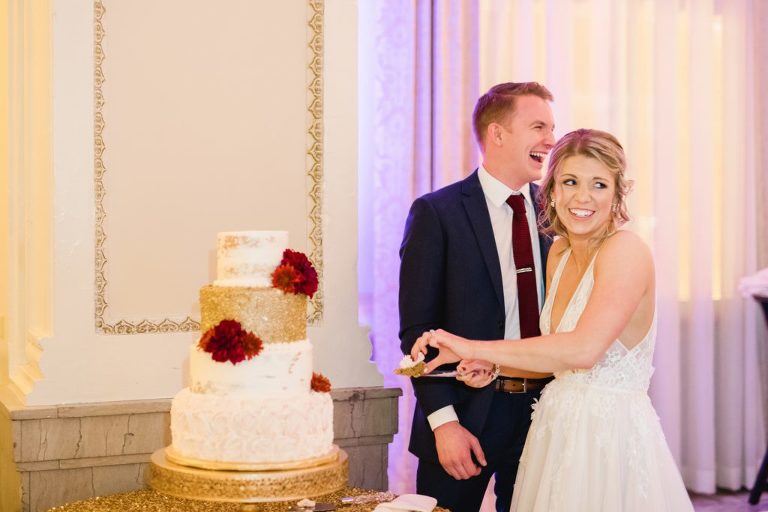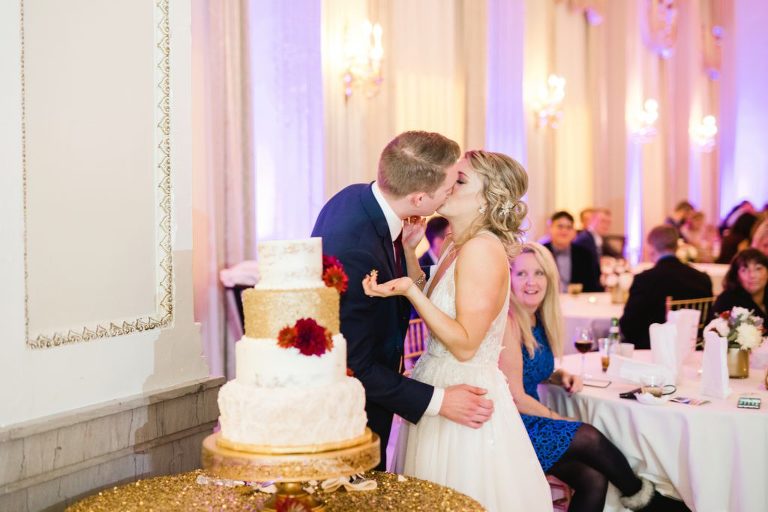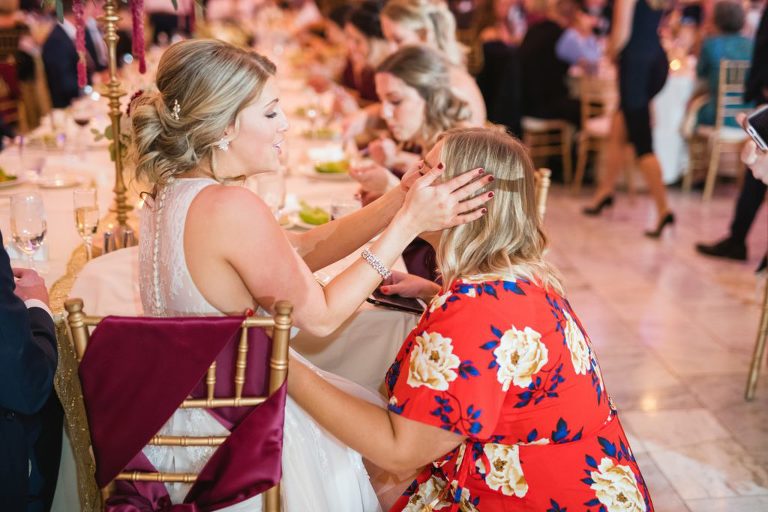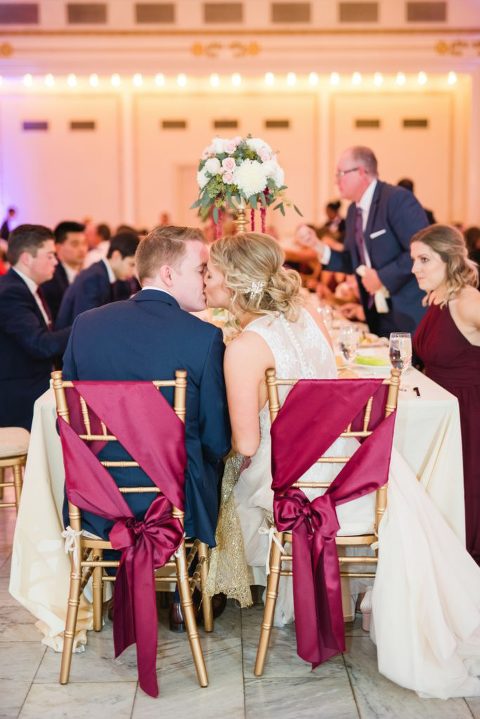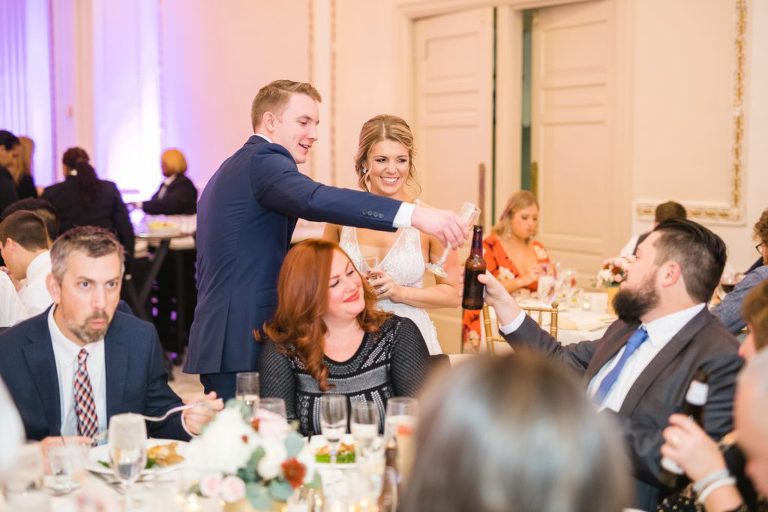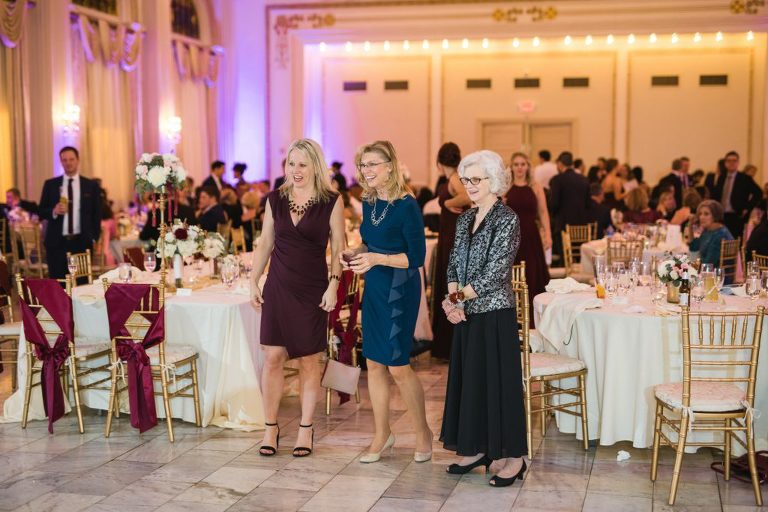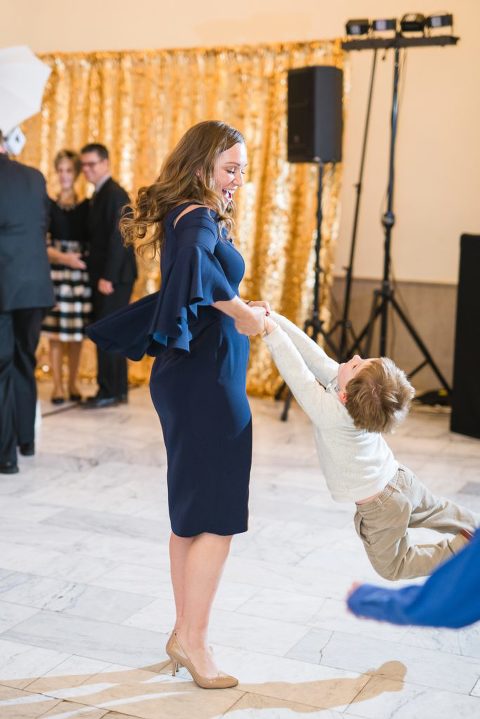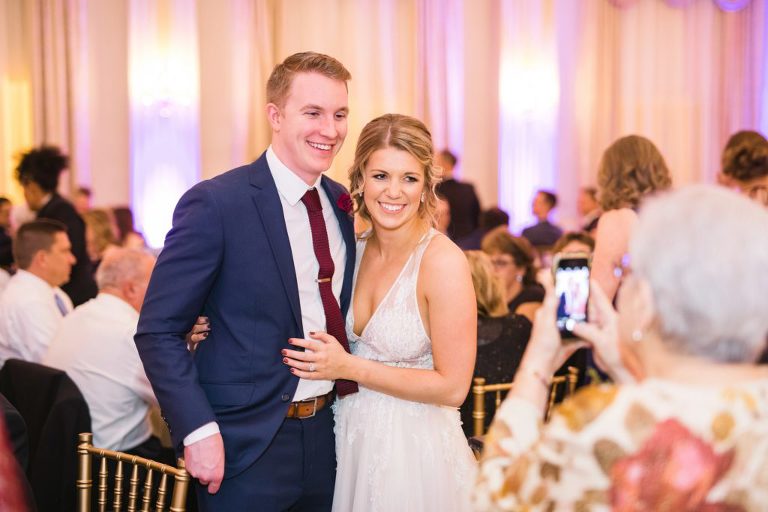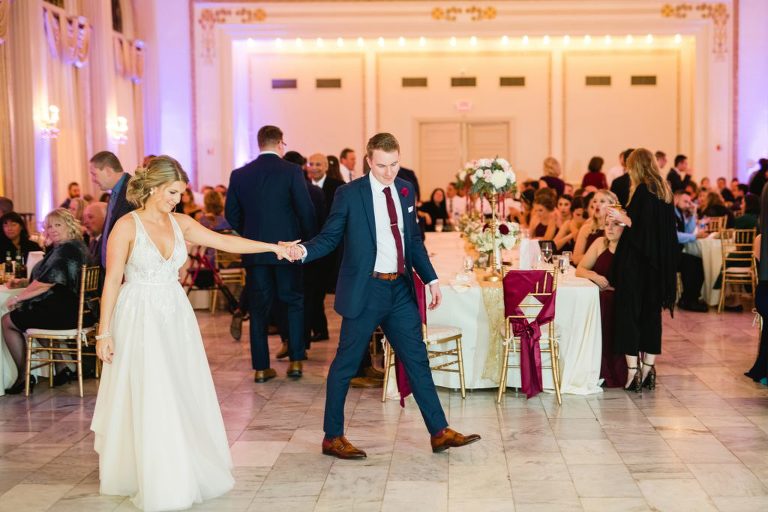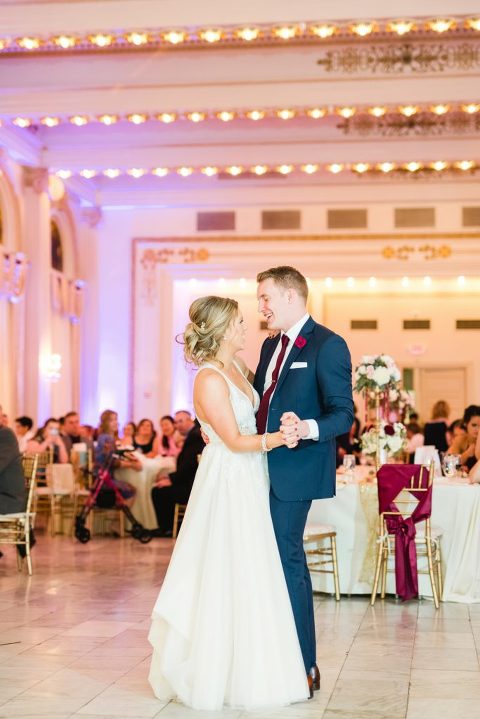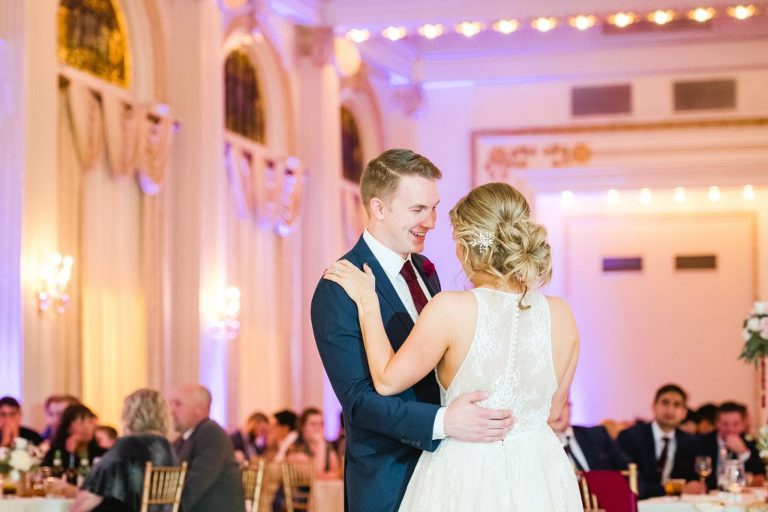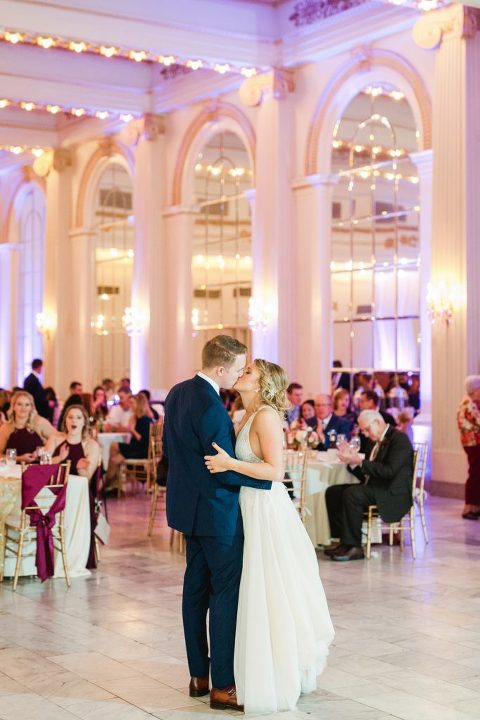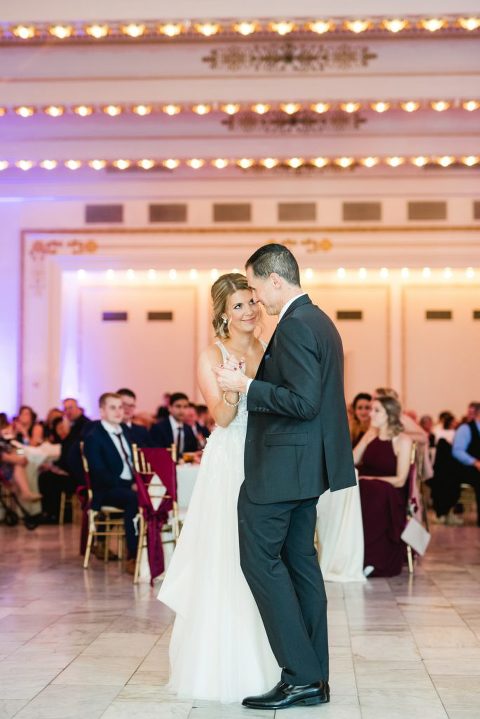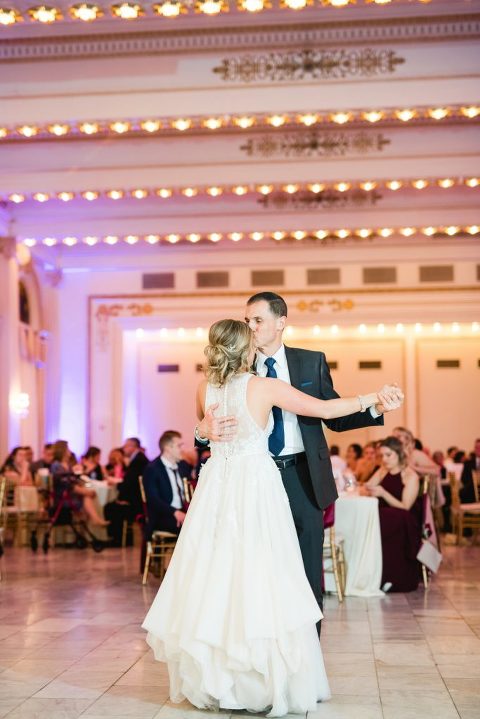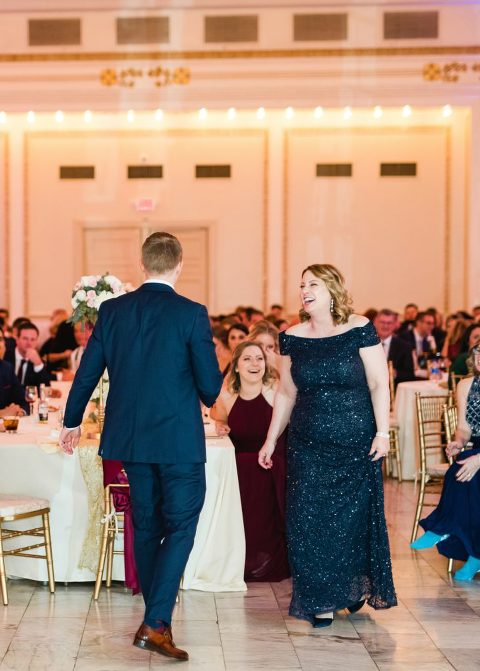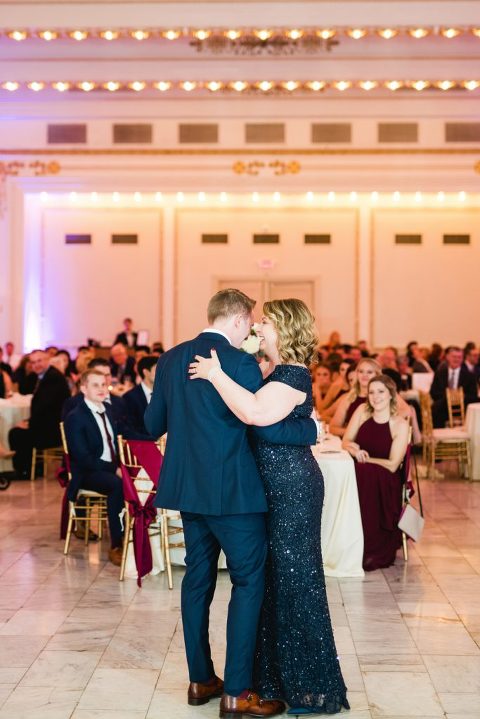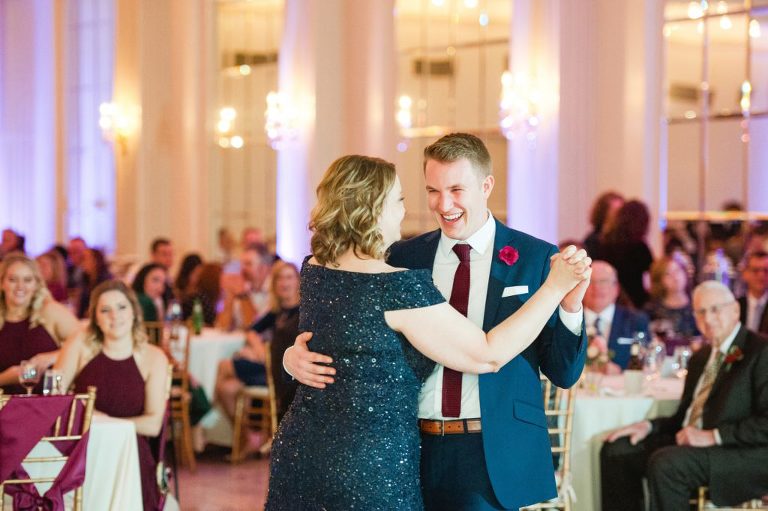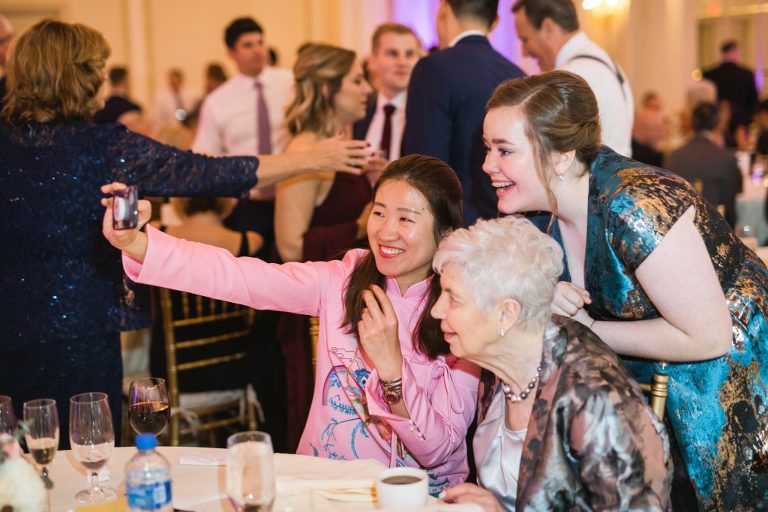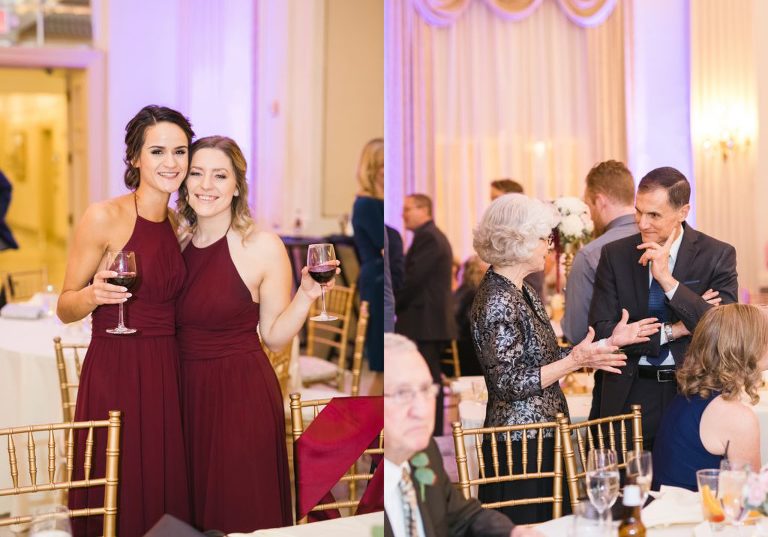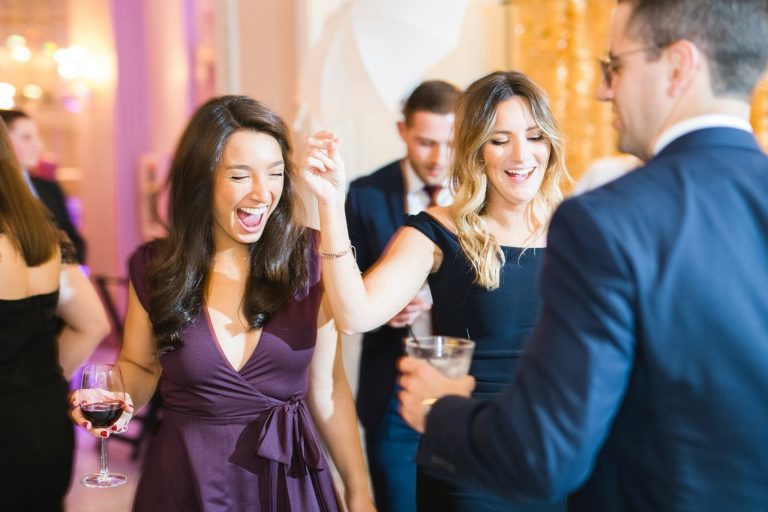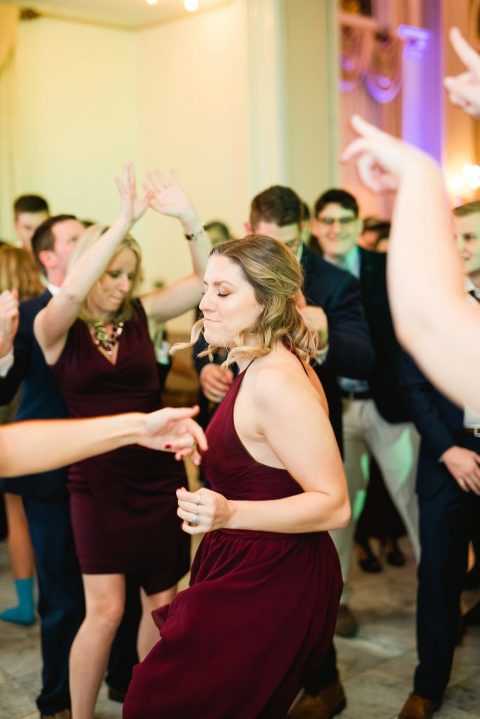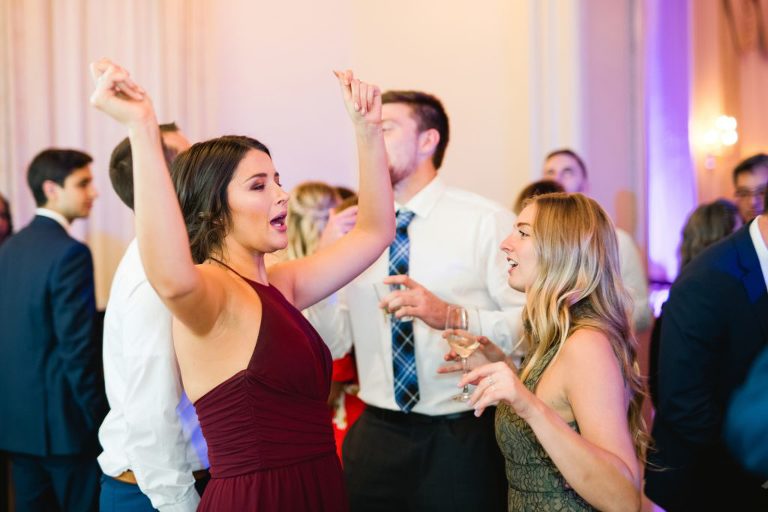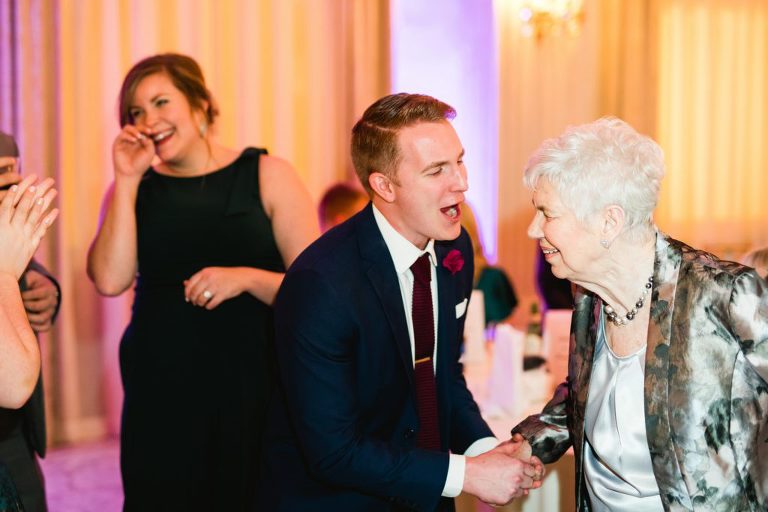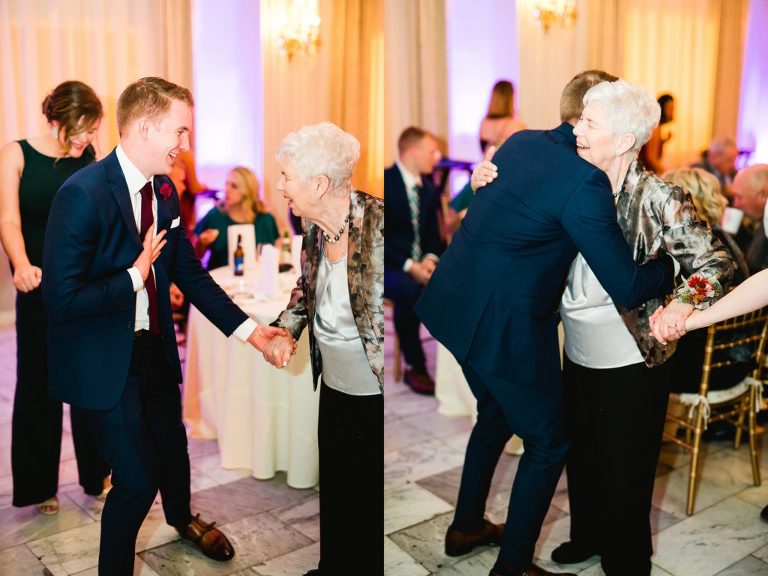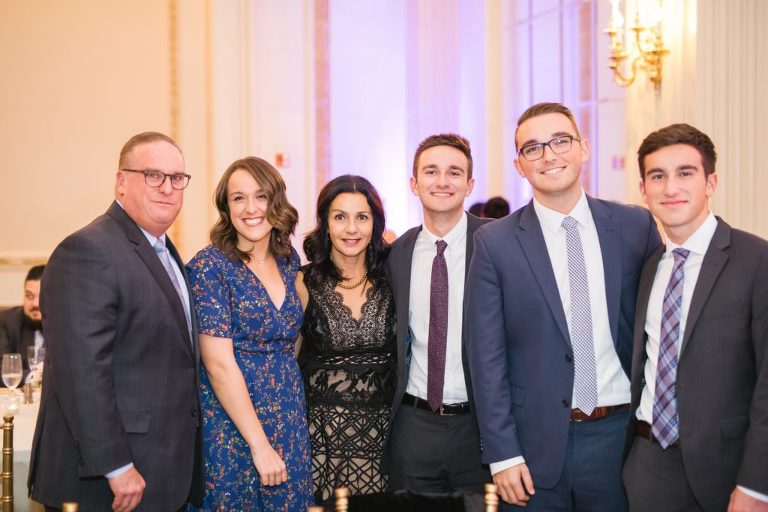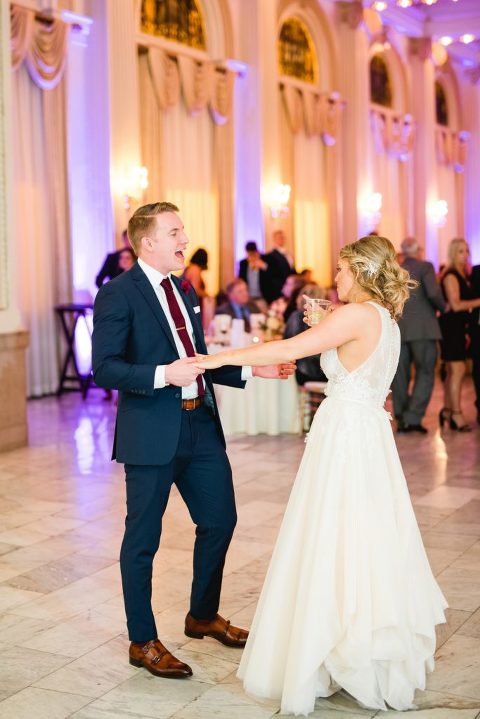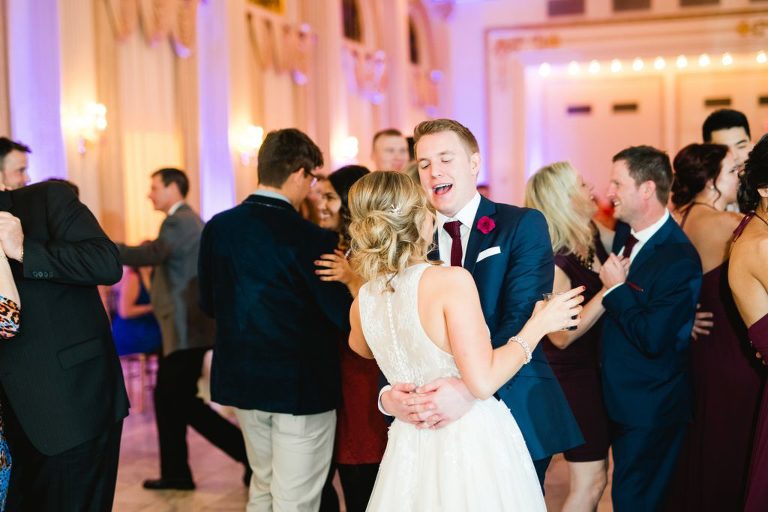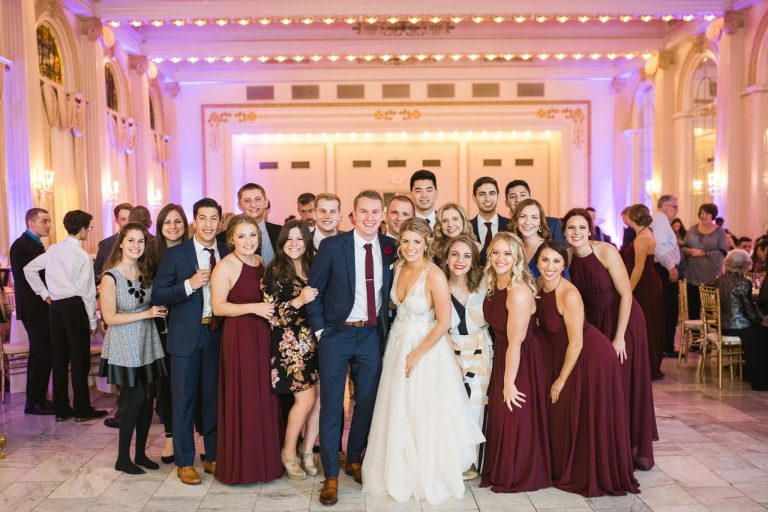 Venue: The Westin Great Southern Columbus
Hair and Makeup: Chelsea Travis with Glam Belle Makeup
Dress: Monique Lhuillier
Florist: Bloomtastic
Cake: Cakes Creatively by Crystal
DJ: Rod with Buckeye Sounds